Parking Zones & Charges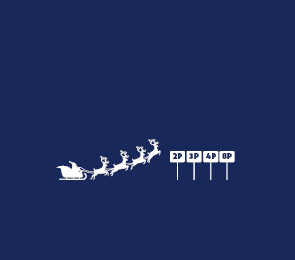 Free Parking in the City this Christmas!
As part of the overall Christmas campaign, Council will be offering visitors to the city free parking in all 2-, 3-, 4- and 8-hour parking spaces.
Time restrictions still apply in all all car parking spaces (2-, 3-, 4- and 8-hour limits). All other restrictions remain the same.
From 1 – 31 December 2022, take advantage of free parking and make the most out of shopping in the city!
On stadium event days, parking is free from 2pm in the CBD.
Did you know that on weekdays when there is an event at Queensland Country Bank Stadium, Council offers free parking in the CBD? You will not need to display a ticket on your vehicle after 2pm.
Please note: Stadium Restricted Parking within blue and orange zones still apply – for more information view our Stadium Restricted Parking Area map.
CBD Parking
Townsville city centre parking includes a range of parking facilities from 15-minute free parking to 8-hour paid parking for all day parking in the CBD. Regulated parking in the CBD is Monday to Friday from 9am to 5pm, unless signed otherwise.
Tow Away Zone
Flinders Street between Denham and Stanley Streets is closed 3am to 3pm every Sunday for the Cotters Markets. This area is a tow-away zone from 3am on Sunday mornings. Parking restrictions are clearly marked and car recovery is at owner's expense. To recover a towed car please contact: ABC Towing - (07) 4775 5561.
CBD Free Car Parking
Free all day off-street car parks can be found at the corner of Leichhardt Street and Eyre Street, at Dean Street, at Flinders Street between Queensland Rail and the new Central development and at the rock cutting in Sturt Street.
Changes to Eyre St, Flinders St (between Fletcher St and Jones St) as well as the Jones St car parking will occur in January 2017. These car parks will move to 8 hour paid car parking.
CBD Paid Parking
Council operates a number of off-street car parks in the CBD offering all day paid parking. Parking in a location signed with 1P, 2P, or 4P (Pay & Display sign present) means parking is limited to the times indicated on the sign. Even if a valid paid parking voucher is displayed, the vehicle can only park in that length of road (not just the parking bay) for the time specified on the sign. Information regarding the legislation can be found on all Pay & Display machines in the area.
Payment can only be made via coin or credit card (PayPass). Eftpos and AMEX payment is not available.
Download the CBD paid parking map
When parking a vehicle between 9am and 5pm Monday to Friday (except public holidays) in an area marked by "PAY AND DISPLAY" or "TICKET" signage the following must occur:
1. Immediately purchase a paid parking ticket with a value sufficient to cover the entire period of Parking required.
2. Immediately display that ticket on the vehicles dashboard closest to the kerb ensuring a person outside the vehicle can clearly read all of the information printed on the ticket.
3. Remove the vehicle from the length of road before the expiry time shown on the ticket.
Between 9am to 5pm Monday to Friday a vehicle must not be continuously parked in a "PAY AND DISPLAY" or "TICKET" area for longer than the time limit on the parking signage (i.e. 2P or 4P). If a vehicle remains parked for longer than the time limit signed, an offence is being committed even if another parking ticket is purchased and displayed.
Electric Car Recharging Stations
Free electric car recharging stations are available at two locations, with specially marked on-street parking bays:
Palmer Street, South Townsville
The Strand, North Ward.
Download the CBD paid parking map
Loading Zones
A driver must not stop in a loading zone if signage applicable to the zone indicates it is for Commercial Vehicles Only, unless the driver is driving:
(a) A bus that is dropping off, or picking up passengers; or
(b) A truck that is dropping off, or picking up, passengers or goods; or
(c) A motor vehicle displaying a commercial vehicle identification label issued by the local government.
Under the Transport Operations Road Use Management Act, commercial vehicles are determined by body type - namely utilities, vans or small trucks - not passenger vehicles or registration type through Queensland Transport. If signage applicable to the zone only states 'loading zone' you may stop there if you are driving a motor vehicle that is dropping off, or picking up, goods; or dropping off, or picking up, passengers.
A driver who is permitted to stop in a loading zone under section (1) (a), (b) or (c) must not stay continuously in the zone for longer than:
(a) 30 minutes, or
(b) if information on or with the loading zone signs applying to the loading zone indicates another time - the indicated time.
A driver who is permitted to stop in a loading zone must not stay continuously in the zone for more than 20 minutes.
A driver who is permitted to stop in a loading zone section must not stay continuously in the zone for longer than two minutes.
School Zones
Standard school zone hours across the city are between the hours of 8am - 9am and 2:30pm - 3:30pm with the exception of the below .
8am – 4pm 40 kilometre per hour speed limit signs for the following school locations:
Burke Street, North Ward near Townsville Grammar School
Morindo Drive, Kirwan near Ryan Catholic College
The following schools have varied school hour zones:
Bohlevale State School - Bohlevale School Rd, Bohlevale: 7:30am - 9am and 2pm - 3:30pm
Northern Beaches High School, Merati St, Deeragun: 2:30pm - 4pm
The Cathedral School, Thompson St, Mundingburra: 8am - 9am and 2:30pm - 4pm
Townsville Grammar Senior School, Paxton St, North Ward: 2:30pm - 4pm
Disability Parking
Council recognises the use of Disability Parking Permits issued by any state or national authority. Your permit entitles free unlimited parking in any disabled parking bay or zone and in any timed parking area where the time permitted is half an hour or greater. You may not park in any loading zones, no stopping zones, bus zones or any 5 or 15 minute parking areas for longer than the times specified on the traffic signage applicable to the parking space.
Parking Infringements
You can pay your parking infringement in person at our Customer Service Centres or online.
Request to waive a parking infringement
Applicants may also submit written correspondence via email or post. Applicants must detail the vehicle's registration & penalty infringement notice/offence number. Audit requirements indicate that when submitting written correspondence for parking fines that the original penalty infringement notice and original ticket/s purchased from Council parking machines must be supplied. Photocopied documents are not sufficient for consideration of waiver.
Download the Request to Waive Parking Infringement application.
Obstructing a Footpath or Driveway
Under Queensland legislation, a driver must not stop on a footpath, shared path, dividing strip/nature strip, on or adjacent to a length of road, unless official traffic signage approves parking in that location. This also includes the section of driveway outside your property boundary. This will not only save you from any pesky fines, but also keeps our neighbourhoods safe for pedestrians.
For more information read Queensland Government's Transport Operations (Road Use Management—Road Rules) Regulation 2009 - Division 6, section 198.