Think Big. Play Big Competition
See your game played by thousands of people on the Flinders Square big screen, as part of a tourism attraction like no other in Australia.
The Think Big. Play Big competition will be a local competition open to all Townsville game designers and coders.
The competition is completely free to enter and is a great opportunity for locals to engage in hands-on, inquiry-driven learning spanning the areas of science, technology, engineering and maths (STEM) in a fun, exciting and challenging way.
Participants can work individually or in teams of up to four members and are encouraged to design and build a working and playable original video game.
Council will be hosting a hands-on workshop in the lead up to the competition launch. Competition details will be announced shortly – to keep updated with the latest news, register your interest.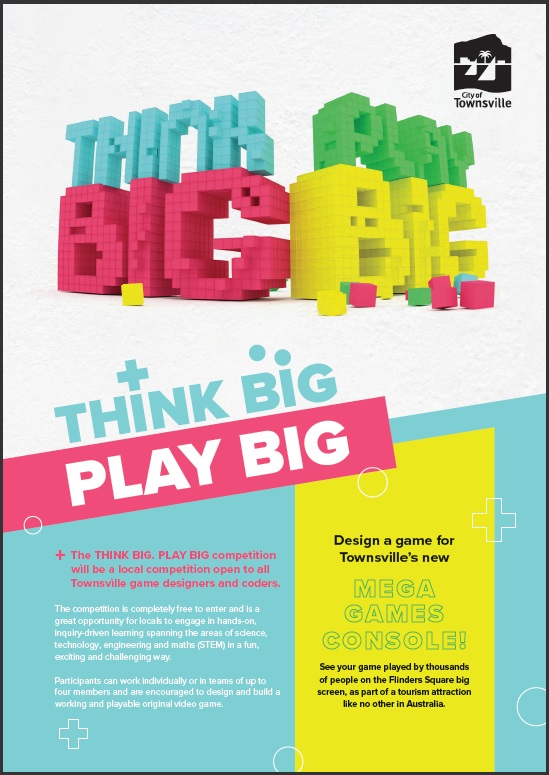 Download the Think Big. Play Big Flyer
(PDF, 1.4 MB)