Cleveland Bay Purification Plant Capacity Upgrade Project
Project Overview
The Cleveland Bay Purification Plant treats a large portion of Townsville's wastewater, which needs to meet a suitable standard before being discharged into the environment. The plant now needs further upgrading to treat larger amounts of wastewater and meet current and future demands and industry standards.
The upgrades will cost $51 million — $31 million contributed by Townsville City Council and $20 million from the Queensland Government under its critical infrastructure funding program.
The construction contract was awarded to Monadelphous Engineering on 5 June 2017 and construction commenced in July 2017 with a formal sod turning ceremony.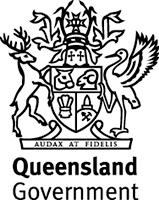 Proudly funded by the Queensland Government and
Townsville City Council
Local Industry Information Session - Speaker Presentations
Presented on Tuesday 13 December 2016 at Tony Ireland Stadium.