Northern Beaches Leisure Centre 50m Pool Replacement
| | |
| --- | --- |
| Investment | $5 million |
| Goal | 4. A sustainable destination that embraces and participates in the arts, sports and events and recreational activities. |
| Strategic Purpose | Provide a quality and fit for purpose community recreation asset in the Northern Beaches area. |
| Status | Construction expected to commence April 2022 |
Townsville City Council is replacing the 50m pool at the Northern Beaches Leisure Centre in 2022.
The pool was constructed in 2008 and is nearing the end of its useful life. Council plans to demolish and replace the existing pool, surrounding concourse and fitments (dive blocks, handrails, ladders etc.) so the community can continue to enjoy this recreation asset in the Northern Beaches area. While construction is underway, Council will also undertake maintenance of the surrounding pool facilities.
Northern Beaches Leisure Centre will be closed to the public while this project is completed. Construction is expected to commence in April 2022 and be completed in September 2022.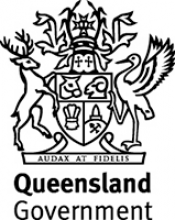 This project is funded by the Queensland Government's Works for Queensland program.