Northern Beaches Leisure Centre 50m Pool Replacement
Investment
$5 million (fully funded by the Queensland Government's Works for Queensland program)
Goal
4. A sustainable destination that embraces and participates in the arts, sports and events and recreational activities.
Strategic Purpose
Provide a quality and fit for purpose community recreation asset in the Northern Beaches area.
Status
Lessee vacated 29 April 2022.
Work site established 3 May 2022.
Demolition completed.
Excavation and subbase preparations completed (following some rain delays).
Base slab completed September 2022.
50m concrete shell pour completed 14 October 2022.
Project Overview
Renewal works on the Northern Beaches Leisure Centre are well underway. Council is replacing the existing 50m pool, which was constructed in 2008 and is nearing the end of its useful life. The new concrete pool has been designed to meet regional competition standards to be able to host local, regional and state swimming titles, supporting the next generation of local swimming talent and creating economic opportunities for the Townsville region.
The project has recently received additional funding and will now include an extensive shade feature spanning the entire length of the new tiled concrete 50m pool. Additional shade trees will also be planted to complement the repositioned umbrellas. These additions provide much-needed shade options for the community to enjoy for many years to come. Due to the expanded scope of works, the updated leisure centre is now set to reopen by late January 2023.
The renewal works include:
replacing the existing 50m pool with a tiled, concrete pool built to regional competition standards
installing a new backwash tank
replacing the surrounding concourse
replacing fitments including dive blocks, handrails and ladders.
While construction is underway, Council will also undertake maintenance of the surrounding pool facilities including:
installing a new shade feature running the length of the new 50m pool
planting additional shade trees
replacing the existing chlorine tank
repainting
resealing the floor surface
updating changeroom facilities
landscaping.
Northern Beaches Leisure Centre will be closed to the public while this project is completed. The centre's last day of operation was Thursday 14 April 2022, with construction commencing mid-May 2022 and expected completion in late January 2023.
This renewal project will ensure that the community can continue to enjoy this recreation asset in the Northern Beaches area.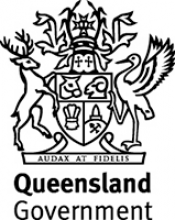 Proudly funded by the Queensland Government's Works for Queensland program in association with Townsville City Council