Peggy Banfield Park
Project Snapshot
The Peggy Banfield Park was designed with the Northern Beaches community in mind. The goal is to create open spaces that allow people to have fun, get active and be social.
Through a series of community consultation days and online surveys, residents were invited to have their say about what would be included in this master plan, which illustrates the long term strategy for the park and its facilities.
The Queensland Government provided $1.5 million for construction of Stage 1 of the park which was officially opened on 22 April 2017.
Stage 1 included:
construction of new entrance to the park for safety
dog off leash areas
BBQ shelters
play spaces for all ages
two new football playing fields
four grass netball training courts
connecting paths
Funding for Stage 2 has been secured with another $1.5 million from the Queensland Government going towards this jointly funded initiative between the state and council.
Stage 2 works are underway and construction is set to finish in December 2018.
Stage 2 includes:
construction of an all access playground
new football playing field
new multisport oval
half basketball court
two hard courts (tennis and netball)
amenities block and connecting paths
Documents
Download the latest project update (PDF, 433.0 KB)
Master Plan Fact Sheet (PDF, 7.1 MB)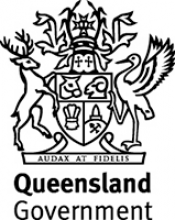 jointly funded by the Queensland Government and Council.