Southern Suburbs Rising Main Project
| | |
| --- | --- |
| Investment | $54 million total investment, $20 million for stage three ($13m in 2021/22 and $7m in 2022/23) |
| Jobs | 100 for stage one, 100 for stage two, 20-30 for stage three |
| Goal | 4. A sustainable destination that embraces and participates in the arts, sports and events and recreational activities. |
| Strategic Purpose | Enhance wastewater management and cater for future growth in Townsville's southern suburbs in and around Wulguru by increasing system capacity. |
| Status | Stage one and two complete, stage three underway |
Project Overview
The Southern Suburbs Rising Main will relieve pressure on the sewerage network and cater for future growth in the area.
Stage one and two of the project are complete, and stage three is underway. Townsville City Council has committed $20 million to stage three, which includes construction of a new wastewater pump station, gravity main and pressure main in Wulguru.
Stage three has significantly progressed – construction of the gravity main and pressure main in Wulguru is complete and construction of the new pump station continues, recently reaching a milestone with the completion of the concrete structures including the pump well, manholes, valve chamber and flow meter chamber.
The $10.4 million tender to construct the Wulguru gravity sewer and rising main was awarded to Newlands Civil Construction. A separate $5.3 million tender for the construction of the pump station was awarded to CivilPlus Constructions.
The project is expected to be completed by January 2023, with a total investment of around $54 million.
This project received $5 million in funding from the Queensland Government through its Building Our Regions program.
Media Releases
Documents
Project Work Region Maps
Maps showing the work zones for project activity are listed below.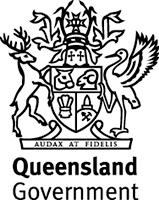 This project was developed with the support of the Queensland Government's Building Our Regions program in association with Townsville City Council.