Staying Active & Healthy
Exercise & Sports Science Australia (ESSA) is reminding all Australians that exercise remains as important as ever to help keep our population healthy. We all understand that exercise supports our physical health, however, during times of crisis such as this, it is the first activity we tend to put back.
Council has compiled a list of fun things you can do in your own home.
Keep your finger on pulse with the latest health and fitness news and tips in Townsville. Sign up to the Get Active + Healthy Update to receive the latest news at the start of each month.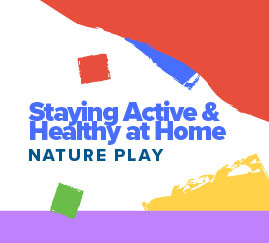 Nature Play Competition
Nature Play aims to increase the time kids spend in unstructured play outdoors and in nature. It is founded on the understanding that unstructured play outdoors – nature play – is fundamental to a full and healthy lifestyle.
To read more on Nature Play or for more resources visit the Nature Play website.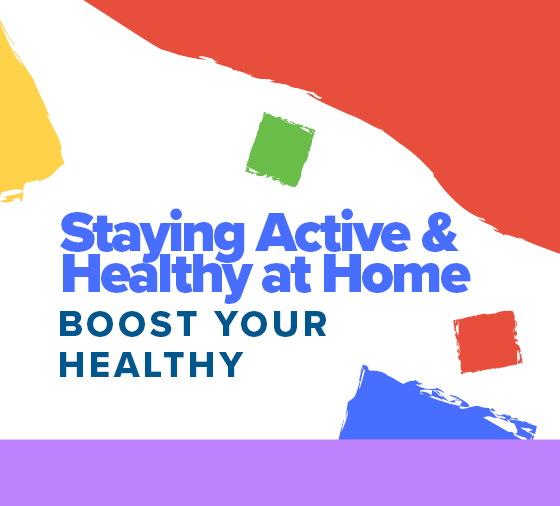 Boost Your Healthy
Health and Wellbeing Queensland along with government departments, research institutes, health organisations and many other groups have brought together a whole range of services, programs, activities, resources and challenges that Queenslanders can use to boost their daily activity, healthy eating and wellbeing.
To find fresh new ways to Boost your Healthy, just start searching.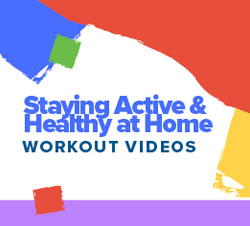 Workout Videos
At some point, we all fall off the band wagon! Live Life Get Active (LLGA) have filmed workouts you can do in your own home.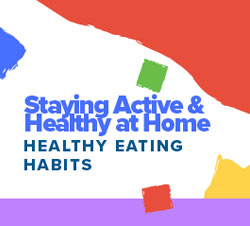 Curb Excessive Snacking
Find you're eating a lot more during the day and perhaps not moving as much? LLGA have 8 simple eating habits to help you curb excess snacking!
https://livelifegetactive.com/blog/8-simple-eating-habits-to-help-curb-excess-snacking/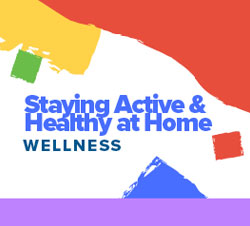 Wellbeing Tips
Enhance your wellbeing by connecting with friends & family digitally, moving for 30 minutes each day, meditating and much more!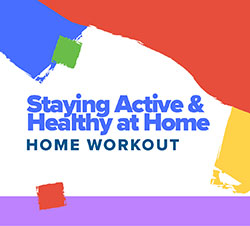 Home Workouts
Complete 6 reps of each exercise six times:
Push ups
Sit ups
Mountain Climbers
Squats
Lunges (each leg)
Shuttle runs
Queensland Government's Healthier. Happier initiative provides a range of workouts – browse workouts here: https://www.healthier.qld.gov.au/fitness/
Learn
Ever wondered the science behind how exercise actually affects the body? For an interactive body graphic to learn more, head to QLD Government's Healthier. Happier page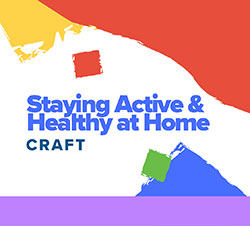 Crafts
Craft fun for the kids! Using old egg cartons, let your kids transform them into something else.
For instructions visit:
https://www.parents.com/fun/arts-crafts/kid/creative-egg-carton-crafts/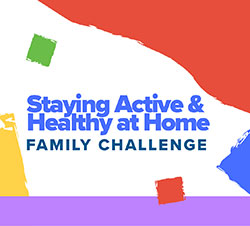 Family Challenge
#plankchallenge with your family - stay active and healthy inside your home!
Let each family member have a turn at a plank. One person to be the timber, each member to have a go. The person who stays up the longest is the winner!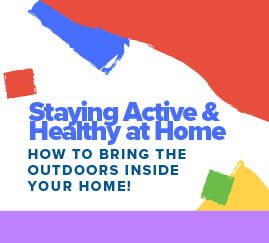 How to bring the outdoors inside your home!
QORF Live Life Outdoors has recently published '23 Self-Isolation Activities for Outdoorsy Folk' - if this is you and you are looking for ways to stay active indoors, check out the blog!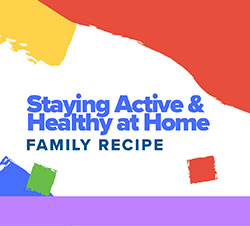 Family Recipes
Running out of things to cook for the kids? The Healthier. Happier page run by QLD Government gives an endless amount of recipes for you to check out!