Way
Torin Francis

Way

Stainless steel, aluminium, bearings, concrete, and electronic components

3730 x 800 x 800 cm

Winner - Award for Artistic Excellence
Image courtesy of the Artist
About the Work
The work Way is a site-responsive kinetic installation that explores the intersections of meteorology, technology and spatiotemporal experience. Each sculpture comprises a sail-like form that is driven by a programmable motor that slowly pivots and oscillates the frame. Weather-related data is harnessed as a way to explore how atmospheric processes naked to the eye may materialise into visual forms. The speed and direction of movement within the work is impacted by a change in temperature, wind direction and humidity. Way encourages a reconsideration of the impact of climate in North Queensland and the role of technology within the discussion of these themes.
About the Artist
Torin Francis is an emerging Brisbane-based artist whose practice considers the devices we use to quantify and navigate the way in which a passing of time is perceived and experienced. This engagement with these mechanisms is explored through poetic relationships between objects and space in site-responsive installations, kinetic sculptures and moving image work. Francis re-evaluates and re-contextualises weather-related objects in both outdoor and indoor spaces. Francis graduated from the Queensland University of Technology with a Bachelor of Fine Arts, Visual Arts (Honours First Class) and has since been awarded a number of grants and awards and shown work in both group and solo exhibitions locally and interstate.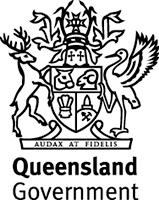 This project is supported by the Queensland Government through Arts Queensland.
Video