PROGRAM
Strand Ephemera 2019 was again one of the most exciting and action-packed events in Townsville.
The program featured a range of experiences with drop in workshop, performances and an exciting array of fringe events that engaged and delighted festival-goers young and old.
Workshops – Play and create in the Octopus's Garden! Join us for free drop-in workshops opened daily from Sunday 28 July. Suitable for all ages.
Treasure Hunt – Fibres and Fabrics have created ten artworks specifically for display in this year's Strand Ephemera festival. The artworks are positioned in trees along The Strand, but you won't find their locations marked on any map! Instead, visitors young and young at heart are encouraged to pick up a copy of the free Treasure Hunt clues from one of the three visitor Info Desks. Happy hunting!
Interactives – self-paced interactives will be scattered along The Strand and available to the public from 9am- 5pm daily
Self-Guided Tours – Stop by one of the three info desks to pick up a Strand Ephemera 2019 map to guide you as you walk along The Strand. Pick up a catalogue for more information about each artwork on display. For family fun, ask at an info desk for a free copy of the treasure hunt or activity booklet. Visit our Map page.
Artists' Walking Tour – Join Strand Ephemera 2019 artists and our Curatorial Assistant Lucy Belle Tesoriero, for insight into this year's sculptural creations. Meet us at the Rockpool or join us as we travel along the Strand! One day only.
Erth's Dinosaur Zoo™ – The most exciting and unique live animal presentation you're likely to witness, Erth's Dinosaur Zoo™, from humble origins, has hit international fame with tours spanning the USA, UK, Europe, Asia and of course, Australia wide.
Dinosaurs, big and small, live on stage (with assistance form some lucky volunteers) make for both an informative and hilarious performance.
Professional Development for Artists – For aspiring and emerging artists, a free panel discussion with experienced professionals about building your career as an artist.
Block Party – Celebrate Strand Ephemera 2019 with us at the Block Party! Chill out, have some nibbles, and enjoy Strand Ephemera's final night for 2019. Remember to bring your lanterns and glowsticks to add twinkle to the evening (no flames please!)
Fringe Events – Townsville comes alive during the festival so take the opportunity to immerse yourself in everything the region has to offer.
Artist Professional Development - Strand Ephemera delves deeper into the possibilities, benefits, triumphs, and challenges of public art through this event. Presented in the Wonderland Spiegeltent at Strand Park, the Artist Professional Development is beneficial for aspiring and emerging artists seeking to build their career in the arts industry. The event features a panel discussion with experienced professionals from a range of arts backgrounds. Monday 29 July, 6pm.
For Teachers - Visit our page for future educational resources.
| | |
| --- | --- |
| | |
View Strand Ephemera 2019 Catalogue online
Video - Strand Ephemera Launch
Video - Strand Ephemera Install
People, Culture and Country
Aboriginal and Torres Strait Islander Art Project
People, Culture & Country are collaboratively-made pieces of wearable indigenous artwork produced by students from Townsville Schools. Indigenous artists provide cultural guidance and connection and facilitate art workshops to develop traditional and contemporary techniques for students to use in their wearable art making. These artworks reflect a deep respect and pride in the students' Indigenous culture and heritage.
Keep an eye out for these wonderful pieces of wearable art being modelled during Strand Ephemera.
Acknowledgements:
The Aboriginal and Torres Strait Islander Art Project: People, Culture & Country is an initiative of the Department of Education, North Queensland Region, supported by the Queensland Government's Artists in Residence program through Arts Queensland and the Department of Education.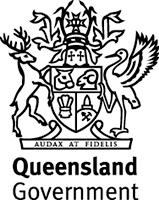 The project is also funded by the Regional Arts Development Fund, a partnership between the Queensland Government and the Townsville City Council to support local arts and culture in regional Queensland; and the Townsville City Council through its Artist-in-Schools program.
Image: Detail of collaborative student artworks People, Culture & Country 2018
The Pink Piano
It's back again!
Originally included in Strand Ephemera 2009 as an artwork by Jan Hynes, the Pink Piano will be at Strand Ephemera from Friday 26 July until Sunday 4 August for public use.
Members of the public are welcome to use the Pink Piano and fill the air with sweet (or jangly!) music.
As this is an instrument exposed to the elements, the piano is in 'honky-tonk' mode - it's fun and it's also the meeting point for individual players or ensembles of other instruments; string, wind or brass can meet at the Pink Piano to play for the public.
With Strand Ephemera again coinciding with the Australian Festival of Chamber Music, be sure to keep your eyes and ears peeled as you may just be treated to some surprise public performances by one of the world's best musicians (using one of the world's most humble instruments)

Image: Courtesy of Townsville City Council Galleries
Pop Up North Queensland (PUNQ)
Friday 2 August – Sunday 11 August 2019
Various locations around the Townsville CBD
Presented by Umbrella Studio Contemporary Arts
Pop Up North Queensland (PUNQ) is an exciting arts festival, taking place throughout various locations in the Townsville CBD. Designed to occupy empty spaces and breathe new life into the city with creative activity, Umbrella Studio Contemporary Arts is proud to present more than 30 pop-up art spaces over ten days.
Each space will be run by artists and feature a vibrant array of workshops, performance and exhibitions. Offerings include pottery/ceramics, fashion, painting, drawing, music, photography, music, digital projection, large-scale installations, jewellery, textiles, printmaking and puppetry.
There will be something for everyone! Come and learn something new, be entertained and purchase beautiful artisan objects.
This festival is supported by the Townsville City Council under the Community Grants Program.
Go to https://www.umbrella.org.au/punq/ for dates, times, locations, profiles and more details!
Exhibitions at Perc Tucker Regional Gallery
Christian Flynn: Unfamiliar Theatre/Unknown Stage
21 June – 11 August
Perc Tucker Regional Gallery

The landscapes of Unfamiliar Theatre / Unknown Stage are the landscapes of not knowing. They are conversations between opposing painterly forces and capture an engagement with a subject whose form is determined in part by the consciousness by which it is observed. However, this subject looks back and is sensitive to the observer's preconceptions and it has sway over how it is seen. These paintings are full of contradictions, nonsense, and misinterpretation, and most importantly, play. They are concrete, yet the things they attempt to stand in for are fleeting and ethereal. Unfamiliar Theatre / Unknown Stage is a tangible expression but there is no essence here. Visit What's on Townsville for more information.
Robert MacPherson: Boss Drovers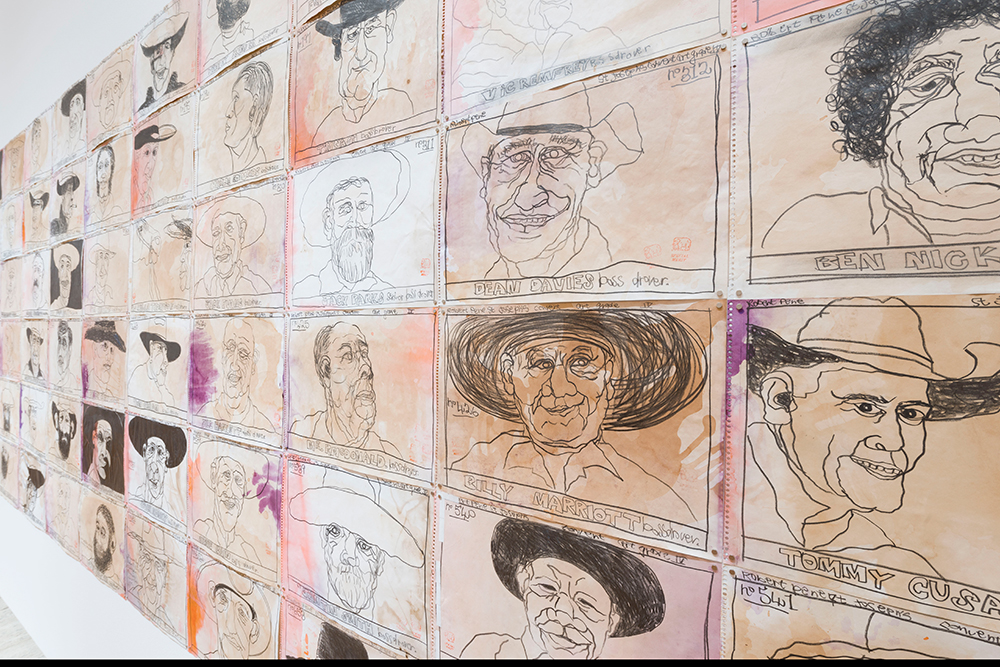 12 July – 1 September
Perc Tucker Regional Gallery
A touring exhibition of works by Robert MacPherson explores language, related systems that seek to categorise knowledge, and how changes to both can affect the gradual disappearance of specialist knowledge as generations pass. The immense ambition and scope of this project represents 20 years of thought and deliberation by the artist and reflects Australia's diversity, history and complexity.
The QAGOMA touring exhibition tour will feature works that continue a lifelong project MacPherson calls the 'Frog Poem' series, an investigation that has previously focussed on juxtaposing everyday objects with the Latin names of frogs that have somehow suggested, in some way, the frog's own characteristics.
Robert MacPherson: Boss Drovers is a touring exhibition developed by the Queensland Art Gallery | Gallery of Modern Art.