Whimsical eye candy toys
Lisa Ashcroft

Whimsical eye candy toys

Found and recycled objects, plastic, wood, metal, paint, glitter, sequins

5 parts; dimensions variable
About the work
Lisa Ashcroft believes that artists have an innate ability to craft something beautiful from any medium they choose, even something so ugly and inherently chaotic as garbage. By repurposing found objects and pieces of rubbish, Ashcroft is able to give her sculptures, which will ultimately be recycled again, a spirit of their own in which they are able to connect with people. Whimsical eye candy toys are sculptural dreamscapes which help raise awareness around a host of swelling environmental issues like pollution, plastic use, climate change, and the decline of our oceans and endangered species. This body of work highlights how Townsville's February floods impacted the everyday life of the Artist as well as her shared community. Though reflecting on serious matters, Ashcroft offers her own kitschy twist to the sculptures, using colour and whimsicality to communicate and connect.
Biography
Lisa Ashcroft is an internationally recognised artist from England, and has facilitated community workshops for the past twenty years. Ashcroft's work utilises recycled discarded objects, and recreates them into sculptures imbued with hope and meaning.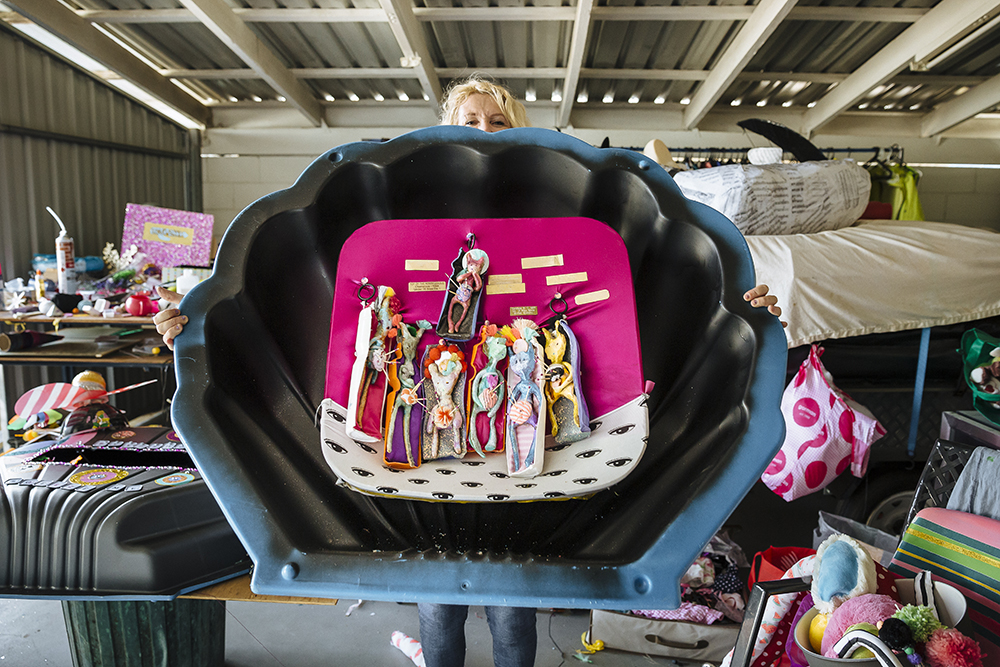 Concept design
* The caliber of work presented at Strand Ephemera 2019 was at such high standard that the judges wished to name a Highly Commended, along with the major award winner.