Booroona Trail, Loam Island Tour
Discover the magnificent Ross River along the Booroona Trail.
This tour provides an exciting opportunity for visitors to get close to the environment by understanding the indirect impacts from urban sprawl and our growing population. Learn about the importance of riparian habitats and aquatic weed management in the Ross River. Discover the diversity of plants and wildlife that rely on the river, and the key connections between them.
An informative experience suitable for all ages.
When is the tour?
This tour is available Monday to Friday from February to October.
Each session is 1 – 2 hours*. We cater for 1 class/group per session.
* Please note: tour may be longer if macro-invertebrate sampling or water quality testing is required – please speak with the Water Educator.
Where is the tour?
Loam Island Boat Ramp, Riverway Dr, Kelso.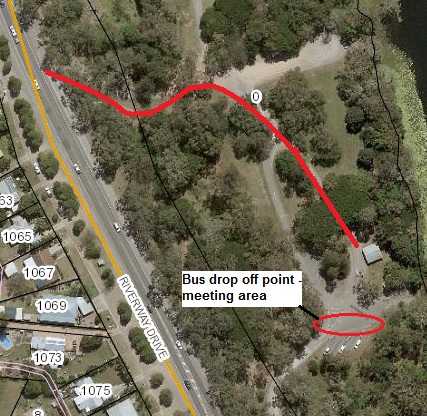 Follow Riverway Drive until you reach the 'Loam Island' sign on the left, turn down the access road and head toward the BBQ area. There will be a drop-off point for the bus adjacent to the BBQ area, where Council Officers will meet you.
What is required?
This tour caters for up to 30 participants including students, teachers and teacher aides.
All tour participants must wear closed-in footwear and a hat. For more information on risk assessment, read our Risk Assessment Form.
Please read the Terms and Conditions prior to confirming your tour booking.