Mount St John Wastewater Treatment Tour
Ever wondered what happens to the water that goes down the sink or is flushed down the toilet?
During this tour you will discover what happens with wastewater in Townsville. Learn about the world-leading treatment technologies in place which helps to protect our precious marine environment. Gain an understanding of the Council network which moves wastewater across our suburbs, through our facilities, and after treatment is released back in to the environment. Learn about the application of recycled water in the community and the importance of what not to flush.
An informative experience suitable for grade 7 and above.
When is the tour?
This tour is available* Tuesday, Wednesday or Thursday from March to September starting at 9am.
Either 1 hour or 2 hour sessions are available. We cater for 2 classes/groups per session.
* Please note: Mount St John Wastewater Treatment Plant requires at least two weeks notice to book a tour.
Where is the tour?
Mount St John Wastewater Treatment Plant, Mount Saint John Road.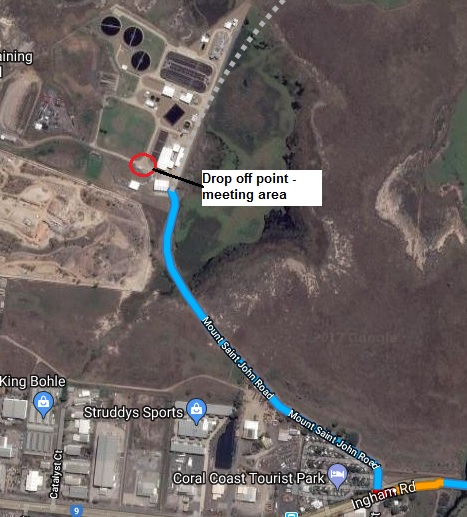 If you are travelling from the City, head down Ingham Road, past Louisa Creek and turn right on Mount Saint John Road. There will be a drop-off point for the bus, where Council Officers will meet you.
What is required?
This tour caters for 10 to 30 participants including students, teachers and teacher aides.
All tour participants must wear closed-in footwear, sunscreen, and a hat. For more information on risk assessment, read our Risk Assessment Form.
Please read the Terms and Conditions prior to confirming your tour booking.