Rowes Bay Sustainability Centre Tour
Learn about sustainable living and discover the hidden secrets of Townsville's wetlands. Tours at the centre can be facilitated in three locations depending upon the specific learning requirements.
Rowes Bay Sustainability House and Garden: learn how a sustainable home can reduce your environmental impact, save water and energy, and utilise natural resources available on site.
Rowes Bay Wetland and Boardwalk: discover how wetlands are important for protecting our precious reefs. Uncover how technology can be used to understand and learn from our environment, and gain an appreciation of native plants and trees.
Rowes Bay Foreshore: trek the shifting sands of Rowes Bay and learn how coastal dunes are a safeguard against natural disasters.
An informative experience suitable for all ages.
When is the tour?
This tour is available Monday to Friday from February to October.
Each session is 1 – 3 hours depending on tour requirements. We cater for 1 class/group per session (maximum 30 participants).
Where is the tour?
Rowes Bay Sustainability Centre, 56 Cape Pallarenda Road.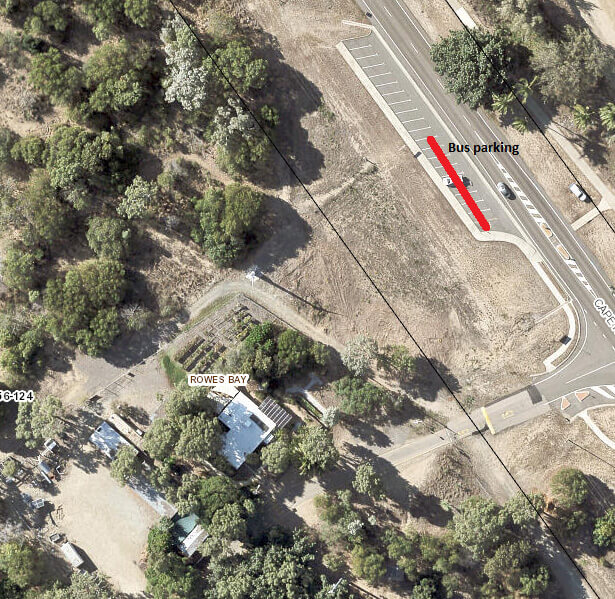 Turn onto Cape Pallarenda Road, drive past Mundy Creek bridge and the Centre is just after RSL Nursing home on the left. Bus to park in the angle carpark opposite the centre only, a Council Officer will meet you on site.
What is required?
This tour caters for up to 30 participants including students, teachers and teacher aides.
All tour participants must wear closed-in footwear, sunscreen and a hat. For more information on risk assessment, read our Risk Assessment Form.
Please read the Terms and Conditions prior to confirming your tour booking.