The Arts Network has been developed by Townsville City Council to support and empower the local Visual and Performing Arts community.
It is a centralised location for:
Access to professional development workshops, training and grant opportunities
Artists and arts organisations to showcase themselves
Artists to find appropriate workshop/studios and exhibition/performance spaces
Venues operators and event managers to find artists and performers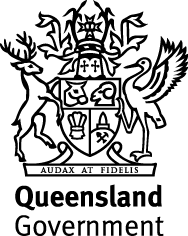 The Regional Arts Development Fund is a partnership between the Queensland Government and Townsville City Council to support local arts and culture in regional Queensland.
Relevant Strategic documents
Townsville City Council Arts Strategy 2020-24 which focuses on the future of arts and culture in Townsville through engagement with stakeholders and the community to identify gaps so that our infrastructure, programs and services continue to be relevant, inclusive and accessible.
Townsville City Council Reconciliation Action Plan which has enabled Indigenous issues to be addressed and encouraged the development of positive relationships between local government and Indigenous communities.
The Townsville City Council Corporate Plan 2021-2026 is Council's principal long term planning document which identifies the issues and priorities for council over the next 5 years and beyond. The Corporate Plan is the document from which other council plans, strategies, policies and processes are created.
The Australia Council for the Arts' purpose is to champion and invest in Australian Arts. Their Corporate Plan 2019-2023 Creativity Connects Us focuses on the following strategies:
Australians are transformed by arts and creativity
Our arts reflect us
First Nations arts and culture are cherished
Arts and creativity are thriving
Arts and creativity are valued
Arts Queensland - Creative Together 2020-2030 is the Queensland Government's ten-year vision which will see Queensland renewed and contribute to the state's social, cultural and economic future through arts, culture and creativity.
Umbrella Studio Contemporary Arts Strategic Plan 2019-2024.