Meet Pinocchi – mascot of The Northern Fringe
Date published: 1 May 2019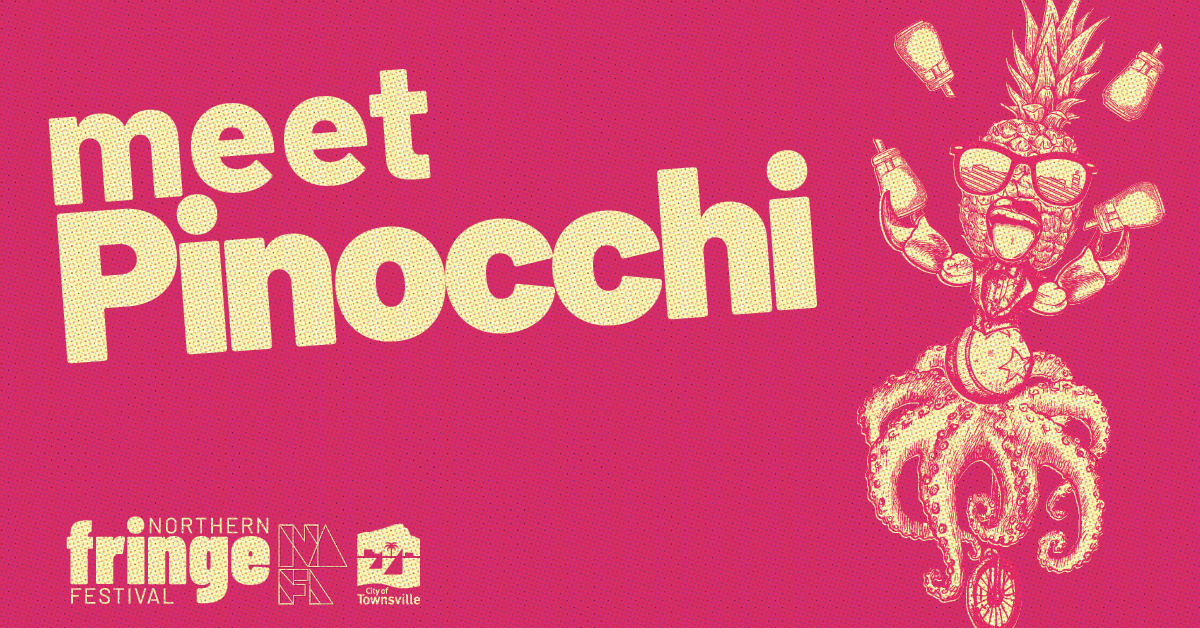 Townsville's mascot for the inaugural Fringe Festival – The Northern Fringe – now has a name thanks to a "Name our Mascot Competition" held by Townsville City Council.
The winning entry by Denise Farrow, Pinocchi, incorporates the two major features of the Fringe Festival mascot – a pineapple and an octopus.
Community and Cultural Development Committee Chair Cr Colleen Doyle said the name is fun, original and will bring the mascot to life as we get closer to the festival.
"The Fringe Festival mascot was designed to include elements inspired by our North Queensland lifestyle," Cr Doyle said.
"The name Pinocchi takes these elements into consideration and it's really exciting to have a local name the mascot.
"The whole idea behind holding the Northern Fringe Festival is to get as much of the community involved as possible and this was a great way to do that."
Council is still calling all artists, musicians, comedians, dancers and performers of any kind to register to be a part of The Northern Fringe Festival for 2019.
Townsville Mayor Jenny Hill said the Fringe Festival is running alongside the inaugural North Australian Festival of Arts.
"The Northern Fringe is an organic festival that will complement NAFA and run throughout the month of July," Cr Hill said.
"An annual arts and cultural festival is a commitment we made to the community and I'm thrilled to see it come together.
"NAFA and The Northern Fringe will really showcase why Townsville is the arts and culture capital of North Australia."
The Northern Fringe will feature live acts, music, comedy, cabaret and will be hosted in theatres, cafes, pop-up venues, laneways and street corners across the city.
To register to be a part of the Northern Fringe Festival visit our website.