Using your Library
CityLibraries has three locations in Flinders Street, Aitkenvale and Riverway as well as our Mobile Library service.
| | | |
| --- | --- | --- |
| Log in to your account | Search the catalogue | Join the library |
| | | |
We're always open online. Use our search and online resources or keep up to date with all the latest releases, programs and events by subscribing to our e-news.
Locations

and Opening Hours
Aitkenvale
Address
Contact
Opening

4 Petunia Street
Aitkenvale Qld 4814

Monday, Thursday, Friday
9am to 6pm
Tuesday & Wednesday
9am to 8pm
Saturday
9am to 3pm
Sunday
9am to 1pm
Closed public holidays
Flinders Street
Address
Contact
Opening

Level 1 Northtown
280 Flinders Street
Townsville Qld 4810

Monday to Friday
9am to 5pm
Saturday
9am to 12pm
Sunday
9am to 1pm
Closed on public holidays
Riverway
Address
Contact
Opening

20 Village Boulevard
Thuringowa Central
Qld 4817

Monday, Tuesday, Wednesday, Friday
9am to 6pm
Thursday
9am to 8pm
Saturday
8am to 3pm
Sunday
9am to 1pm
Closed on public holidays
Mobile Library Service
| Address | Contact | Opening |
| --- | --- | --- |
| Various locations across Townsville, including the Mobile Library Pop-up at Riverway Stadium and Magnetic Island* | | |
* Due to variations in the tides the Mobile Library may, upon advice from Fantasea, have to alter opening hours when visiting Magnetic Island. We endeavour to let you know about these changes ahead of time. You can also find CityLibraries Townsville on Facebook and 'like' our page for any late notice cancellations, change in times and break downs.
Services and Facilities
CityLibraries have a number of additional services, facilities and collections available to the public, including:
Raintree Room – Video conference facilities
Community members searching for a quiet space to conduct online interviews, apply for jobs online (Zoom, Skype) or needing help to update or create resumes, cover letters and selection criteria can now book the Raintree Room.
This is a free library service. To book this room, click the button below: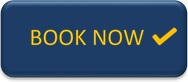 Local History Collection
CityLibraries works collaboratively with other local history groups in the city to provide the best possible access to local history resources.
Make an appointment with our Local History staff at the Flinders Street branch by calling 4727 9667 or emailing us at historyandheritage@townsville.qld.gov.au
Local History staff are able to provide a one-hour research standard per query, collection tours and guidance as well as inductions to our free digitisation equipment and family history research computer service.
Are usual desk hours are 9am - 5pm Monday to Friday however this may vary due to staff availability.
Please call 4727 9667 to confirm your visit.
For more information and opening hours visit our locations guide below.
Home Service and other Inclusive Services
CityLibraries aim to provide all members of our community with access to relevant and up to date resources for all ages, levels of literacy, and natural abilities that will meet information and recreation needs.
Home Library Service
Staff deliver items to Home Service customers at home. This includes visits to retirement villages and special care hostels. People of any age who are frail, disabled, or are carers can use our free personalised service on a permanent or temporary basis.

Items are selected by staff and delivered directly to customers. Customers can suggest items they wish to borrow.
Home Service has:
Books, DVDs, audiobooks and magazines
Audio readers
Helpful staff
For more information, please ask staff at CityLibraries Aitkenvale.
Ph: (07) 4727 8310
Email Home Service
Other Special Service Needs
Programmed Reading Collection
Community Languages
Internet Beginner classes
Audiobooks
CityLibraries has a collection of audio books available for loan for all customers. Listen to books on CD; includes fiction, motivational, and language learning.

CityLibraries has over 800 eAudiobooks to choose from and members can borrow up to five eAudiobooks free for two weeks, or reserve those on loan. You'll need an email address to register to receive date due notices and reservation notices. You can borrow eAudiobooks on your mobile device wherever you are, then download them to your computer. You can listen to the book on your computer, or move the files to your MP3 device or sync the files to iTunes to listen on your iPod or other devices.
Meeting Rooms
Need to hire a meeting room? Book online using the button below. Visit Fees and Charges for booking fees.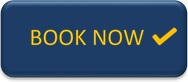 Riverway Creative Hub
CityLibraries' new Riverway Creative Hub is ready for use! Our Creative hub is made up of the MixHaus Makerspace and Digital Studio 1 and 2.
Inside our MixHaus Makerspace, we have the following:
EinScan 3D scanner (1x)
Elna 450 Sewing Machines (three machines with essentials such as scissors, quick unpicks, bobbins, basic thread and needles)
Elna 792S Overlocker (one machine with essentials such as scissors, quick unpicks, bobbins, basic thread and needles)
Emblaser 2 Laser cutter and engraver
TierTime UP300 3D printer (ABS filament provided)
Various tools.
Inside Digital Studio 1:
PC with Audacity audio editing software (1x)
RodeCaster Pro II audio Interface
Rode PodMics (4x)
Seating for 6.
Inside Digital Studio 2:
PC with Audacity audio editing software (1x)
RodeCaster Pro II audio Interface
Rode PodMics (3x)
Seating for 3.
To use any of the spaces in the Creative Hub, you must complete an induction. Inductions are held every third Thursday:
6:00pm – 6:30pm for Digital Studio 1 and 2
6:45pm – 7:30pm for MixHaus Makerspace.
Book yourself an induction for a space that interests you on What's On Townsville.
For more information, please ask staff at CityLibraries Aitkenvale.
Phone: (07) 4773 8811
Email: library@townsville.qld.gov.au
CityLibraries Townsville is committed to providing the best possible customer experience. Find out more below: