Doing Business in Townsville
The City of Townsville is located in the rapidly expanding north Queensland east coast, and offers businesses the perfect combination of strategic location, high levels of population growth, good lifestyle, a culturally diverse and multidisciplinary labour force, quality amenities and excellent road, air and sea transport links.
Townsville City Council is committed to providing opportunities for businesses, community groups, innovators and entrepreneurs, to develop new projects and ideas that encourage visitation to our region and ignite the city.
Townsville is the primary services and commercial hub for North Queensland, contributing more than $13 billion annually to the region's economy.
The Council is dedicated to building a robust and economically valuable investment environment where our local and new industry businesses, partnering organisations and residents will thrive.
Proximity and access to research institutions, health, defence, strong population growth, key sector strengths and availability of develop-able land act as secure and significant drivers for economic growth now and into the future.
We welcome enquiries from businesses who are considering Townsville as their location to do business. Contact our Investment Attraction Team for a confidential discussion on economic.development@townsville.qld.gov.au or call 13 48 10 today.
Grants and Incentives
City Activation and Jobs Growth Policy
The City Activation and Jobs Growth Policy was developed in with the intent of generating investment and creating employment opportunities for the city.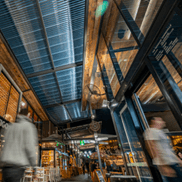 Component 2
Attracting Jobs to the City
Component 2 offers rental subsidies for eligible businesses looking to operate within Townsville's CBD.
Applications are now closed for the 23/24 financial year.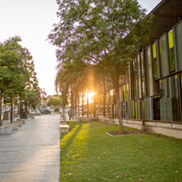 Component 3
Modernising Buildings

Component 3 offers grants to support a wide variety of initiatives which activates the city streets, improving the attractiveness, vibrancy, or safety of the city centre.
Applications are now closed for the 23/24 financial year.
View the City Activation and Jobs Growth Policy (PDF)
Economic Grants and Partnerships Priorities
To apply for a grant or partnership, your initiative will need to align to one of the following four priorities:
Business and Investment Attraction – support the establishment of new operations in Townsville.
Innovation Incubator – build capacity in the Townsville region to support the development of start-ups and incubator facilities.
Tourism and Events – establish new tourism experiences or strengthen existing services and events to increase visitation and expenditure in the Townsville region.
Enliven the CBD through activation, events, and placemaking in public spaces.
We encourage any application for funding that clearly supports any of these priorities.
These priorities are part of the Townsville City Council's Corporate Plan. Priorities will change at Council's discretion to ensure they support future community needs. Please read the Priorities Information Sheet to help gain a better understanding.
Townsville City Council provides funding for a range of programs, events and activities each year to enhance the community and economy.
Townsville City Economic Activation Partnerships provide funding and in-kind support to help deliver a strong and innovative economy for Townsville. This service provides tips and advice on applying for funding and has the ability to send registered users emailed alerts for new grants, save favourite grants and send up to date information to assist grant application processes.
Business Networking and Events
Townsville is brimming with bright thinkers, makers and doers.
The city provides an opportunity for both new and established businesses to connect, thanks to networking and events happening in and around the region.
Business Networking Opportunities
Defence Industry Hub Townsville helps businesses become 'defence ready' to access state, national and global defence supply chain opportunities.
Townsville Enterprise is the peak economic development and destination management organisation for Townsville, North Queensland. For more than 30 years, Townsville Enterprise has played a critical role in leading the economic progress for the region through strong political advocacy, investment attraction, tourism development and by promoting Townsville, North Queensland as a place to visit, invest and live.
Townsville Chamber of Commerce is a network of local businesses and industries. There are Chambers of Commerce all over the world, and while we are all different and separate from one another, we all share the same goal – to improve the local business environment.
Chamber Coffee is a free, relaxed gathering of like-minded businesspeople every second Thursday from 8 - 9am in Townsville Bulletin Square. No need to RSVP, just grab a coffee and join the conversation with Townsville business leaders.
Smart Precinct NQ is a not-for-profit organisation that provides a springboard for collaboration, learning and growth through a range of start-up accelerators and incubator programs, business growth advisory services, investment support and events.
We bring together a range of stakeholders to provide a positive impact to North Queensland Founders, Entrepreneurs, Investors, Industry and the wider Business Community.
Regional Development North West Queensland is an Australian Government initiative that encourages all levels of government to collaborate to enhance the growth and development of Australia's regions. The national network is made up of 52 committees.
Department of State Development, Infrastructure, Local Government and Planning is working to shape Queensland's future by driving economic growth and enabling well-planned, inclusive and resilient local communities.
As Queensland's population and economy grows, it's more important than ever for our department to be future focused and bold in its leadership.
Industrial Land
The Lansdown Eco-Industrial Precinct is strategically located 40kms from Townsville off the Flinders Highway and adjacent to the Great Northern Railway (connecting Port of Townsville to Mount Isa).
The site offers competitive advantages including:
the North Australia Gas Pipeline being located adjacent to the site
rail connection to the Port of Townsville
raw water supply from the Haughton Pipeline.