Townsville Laboratory Services
About us
Townsville Laboratory Services is an advanced analytical laboratory offering a range of services which are available to the general community. It currently services other shires and councils, hospitals, universities, schools and other institutions in the North Queensland area. It is open to the public for a varied suite of soil and water testing.
The laboratory is composed of a chemical laboratory and a microbiological laboratory and is able to provide analysis of open waters, treated drinking water samples, trade waste, sewage and other environmental samples.

Townsville Laboratory Services has consistently met the highest performance and reliability measures, achieving 20 years of continuous accreditation with the National Association of Testing Authorities (NATA), the principal governing body in the country for quality in laboratories.
NATA accreditation ensures the consistency and quality of a laboratory's range of services. The quality system has allowed Townsville Laboratory Services to strategically fill a void in the provision of chemical and biological analytical services in the North Queensland region.
Request an analysis
The Townsville Laboratory can provide advice relating to your analytical needs or test results. Information or advice required beyond this scope will be charged at professional rates. The scientists and technicians are happy to discuss your requirements to suit your analytical needs.
Please note we are located in Townsville, North Queensland and any samples will need to arrive and be processed by our laboratories within 24 hours to maintain analytical credibility.
Laboratory results portal
The link below is for customers only and will require a Username and Password.
For more information on the above portal, please contact Townsville Laboratory on 07 4727 8667.
Contact us
The facility is located at:
Angus Smith Drive
Douglas, Queensland, Australia, 4814
Operating hours:
Monday - Friday 7:30am - 4pm
For more information, please contact the Customer Service Centre or call 13 48 10.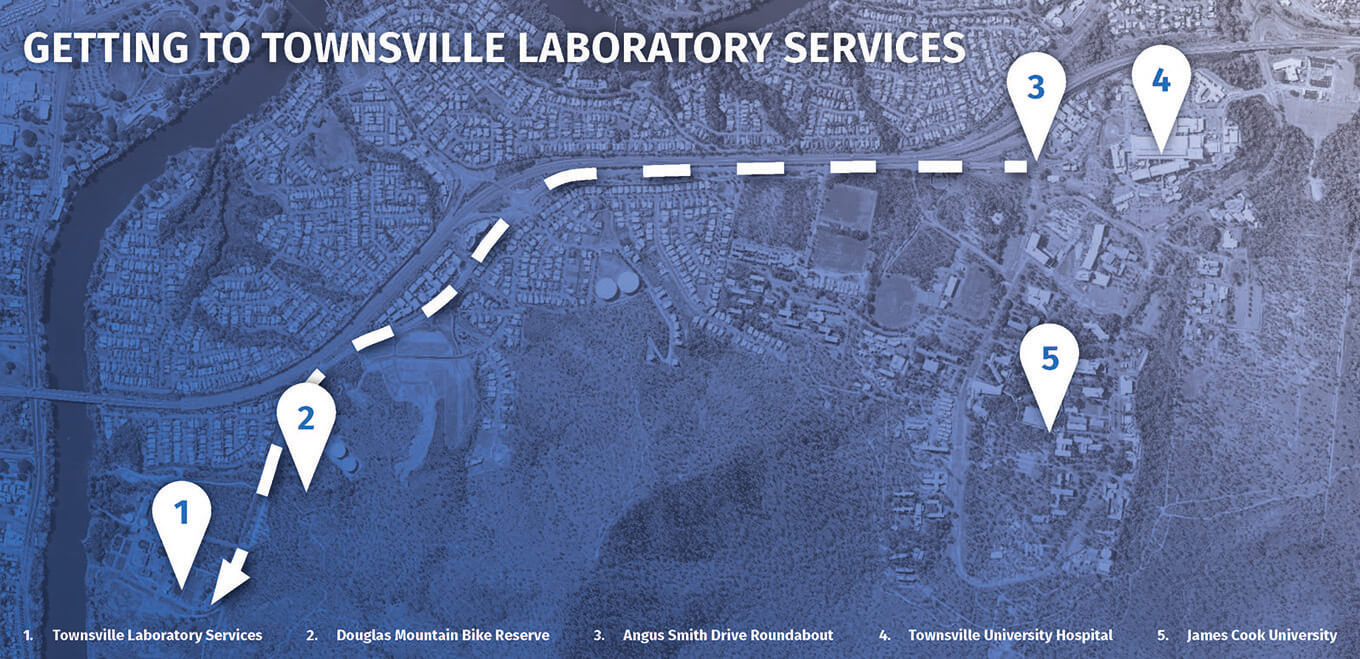 View our image gallery