Community Partnerships
Creek to Coral has developed strong partnerships with community groups and organisations involved in water monitoring and management. Community groups provide Creek to Coral with invaluable information, data, and indicators of water quality from creek… to coral.
Creekwatch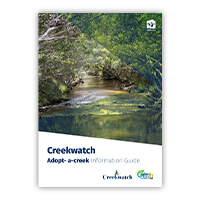 Creekwatch is a community program that offers volunteer opportunities to help connect people to nature, contribute to improving waterways, and encourage stewardship of waterways by the local community. Scheduled monitoring with our Creekwatch project partners from OzFish occur weekly with rotations through various creeks and rivers including Alligator Creek, Crystal Creek, Mundy Creek, and Ross River.
For more information about upcoming event times and locations please refer to the OzFish website.
Interested community members are invited along to these locations, or to adopt their local creek to undertake waterway monitoring. By being involved in the program, you will take part in the following activities:
Fish sampling.
Habitat surveys.
Litter removal.
Macroinvertebrate sampling (water bugs).
Revegetation and weed control.
Water quality monitoring (pH scale, turbidity and total suspended solids, water temperature, conductivity, dissolved oxygen).
You can even conduct these activities yourself!
Through the Adopt-A-Creek program, Creekwatch is also an excellent opportunity for interested schools to foster curiosity and learning about our local environment.
For more information on how to participate in this program, please contact creekwatch@ozfish.org.au.
Reef Check Australia
Since 2003, Townsville City Council has partnered with Reef Check Australia to support citizen scientists to undertake monitoring of our precious inner reef areas surrounding Magnetic Island (Wulguru language: Yunbenun) and provide training for the Reef Ambassadors of tomorrow. The health of the nearshore reefs can be utilised as a water quality indicator and communication framework. These are the locations where community members swim, boat and fish. As such, both long-term monitoring of these habitats and community engagement regarding reef health issues is critical.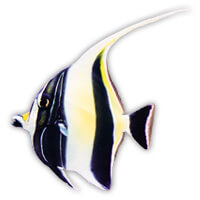 The reefs surveyed by volunteers include:
Alma Bay,
Florence Bay,
Geoffrey Bay,
Middle Reef, and
Nelly Bay.
To find out more and sign up as a volunteer citizen scientist, please contact seqsurveys@reefcheckaustralia.org.