Minimising Waste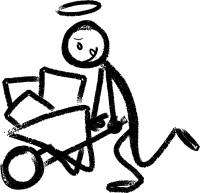 Resource recovery and waste minimisation is a key driver of our goal to facilitate a shift towards a circular economy and reach our target of diverting 60% of material from landfill by 2026. Sending waste to landfill not only takes up valuable and finite space, but also increases pressures on natural resources, and emits powerful greenhouse gases into the atmosphere.
You will probably be surprised by the amount of waste you can reduce by making simple changes to move toward zero waste in your home and community.
Keep Items out of Landfill
Just because something can't go into your recycling or waste bin doesn't mean it has to end up in a landfill. Many items can be recycled through other means or even sold or donated if they're in good condition.
Do you have unwanted items that are too good to throw away? They might be useful to someone else!
Here are some ways to keep items out of landfill:
Donate your Items
These items can be donated to op shops, men's or women's shelters, the RSPCA, or church organisations.
Some organisations will collect items from your home, while others have drop-off points. Head to your local charity store to re-home unwanted clothes, toys and household furniture.
If donating bulky items, like furniture, call before dropping them off to make sure the charity has the capacity to accept the item/s. Some can even pick up donations from your home.
Garage Sales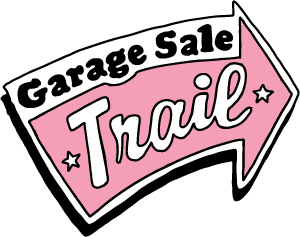 Garage sales are a great way to get rid of unwanted items and connect with your local community. Turn your unwanted items into cash while decluttering your home and contribute to a more sustainable future by giving your belongings a second life.
Each year we partner with Garage Sale Trail to be part of the nationwide movement that saves quality items from our landfill at the Stuart Waste Facility. Shining a spotlight on the importance of reusing and preserving nature's finite resources by extending the life of the things we buy, the Garage Sale Trail is a great way to promote second-hand buying and selling and diverting material away from landfill.
Post your Items Online
Sell or give away your items online.
Post your items on marketplace sites like Gumtree or in a Facebook buy, swap, sell group.
Refuse, Reduce, Reuse, Repurpose and Recycle
As a community, it is our collective responsibility to take steps to create a sustainable future for our city. We can reduce our waste footprint by taking the following actions:
refuse wasteful options – say no to single-use plastics such as shopping bags and take away coffee cups
reduce unnecessary consumption and excess packaging
reuse items as much as possible
repurpose or upcycle old textiles and furniture
recycle our used items correctly.
Zero Waste E-News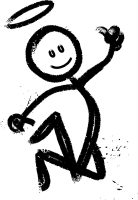 Townsville, let's work together towards a zero waste goal! With your support, we can reduce waste, improve resource recovery and build a sustainable future for Townsville.
Sign up for our Zero Waste E-News for news and tips to help you to become a zero waste legend, or share a 'top tip' for our e-news to share with the community:
More Information
For more information: