Pat and Ernie recognised with 2020 Seniors Awards
Date published: 24 August 2020
Two senior residents have been acknowledged with the 2020 Seniors Award for their selfless contributions to the community.
Patricia Carr and Ernie Hoolihan have been recognised with the Seniors Awards after a judging panel highlighted their work around Townsville as having a significant positive affect.
Townsville Mayor Jenny Hill said Mrs Carr and Dr Hoolihan are fantastic role models and examples of the calibre of people living in Townsville.
"We're incredibly lucky to live in a city that has such a sense of community and is filled to the brim with people like Mrs Carr and Dr Hoolihan that offer so much back to the city," Cr Hill said.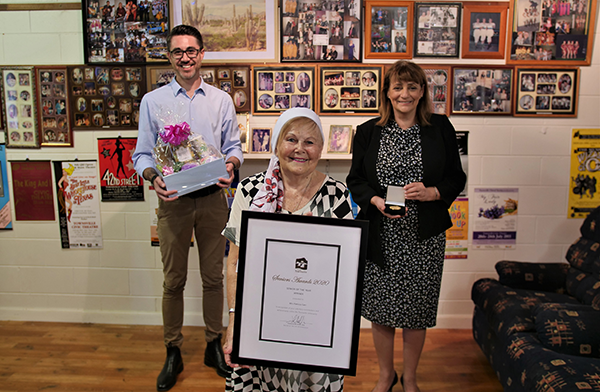 "While we aren't able to award Mrs Carr and Dr Hoolihan the Seniors Awards at the luncheon like we normally would, it is so important that we recognise the amazing contributions they have made and continue to make to Townsville.
"Our community is so rich for having both of the winners, and all the seniors that were nominated, living here and tirelessly working to the benefit of the city."
Mrs Carr is well-known amongst the creatives in Townsville and has been performing as part of a tap dance group, D'Esly Dancers, for around 30 years. Mrs Carr has also volunteered at the Loreto Home, reading books, reciting poetry and tap dancing. Mrs Carr also volunteers as 'The Queen' at Cathedral School and danced for Melbourne Cup Day luncheons and the Biggest Morning Tea.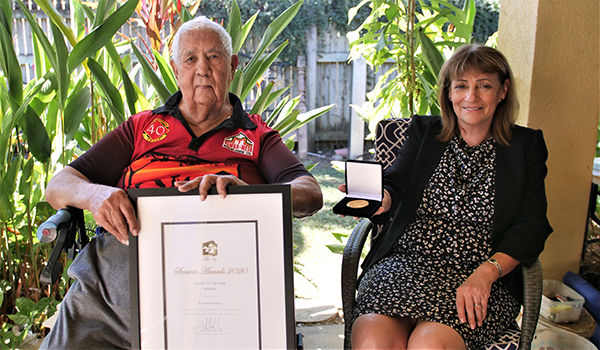 Dr Hoolihan has been pivotal in improving conditions for First Nations people for over half a century. As a public servant, Dr Hoolihan worked with government agencies to develop programs and services that would support the First Nations community. Later, Dr Hoolihan went on to establish Yumba-Meta Limited with his late wife. Yumba-Meta provides short, medium and long-term accommodation and services to disadvantaged people and assisted in the creation of the Aboriginal Cultural Centre and the Townsville Aboriginal and Islanders Health Services (TAIHS).