Townsville trip inspires Ephemera artist
Date published: 8 April 2021
Artist Georgina Humphries had never been to Townsville before her trip to inspect the site for her Ephemera installation on The Strand.
"I think that's when you make the best work, when it's site-specific," she said while standing next to the Rockpool, close to where her colourful artwork will be displayed later this year.
The artist said being invited to participate in Ephemera was a "lovely" surprise.
"It's just really exciting. I'd never been to Townsville before so it's lovely being up here and it's really exciting to be able to make a work that's specific for the location," she said.
"July is a really great time for me because often there's not a lot of arts festivals happening down south, so that's usually my downtime, which is perfect because it sounds like everything happens up here in winter."
Humphries is one of four invited artists to exhibit alongside 20 competitive artworks at this year's Ephemera, which has received a new moniker as part of the 20th anniversary revamp of the well-known seaside exhibition on The Strand.
"My pieces are all made from recycled tents, gazebos and sails, all collected from music festivals. Luckily I had a big stash from 2019, pre-COVID … but I have been doing a collection for this work going to local community groups and getting people's old tents there, which has been great," Humphries said.
The artist said she was most excited about seeing the public interact with the art piece.
"People usually find [my art] really playful. They usually love the bright colours. Because I can never get one particular colour of tent, it's always a hodgepodge of different colours, but I think that lends to the playful atmosphere of the work," she said.
"Also, people love to go up and feel the piece. It has a tactile element, which is great. It kind of invites a little bit of interactivity, which is good.
"Touch it like anything that you can touch. Not that you want to go and jump into it, but it's certainly something that I want people to move in and amongst, especially this work which is going to be on ground level, so it's going to act almost like walls that people can move in and out of."
Community and Cultural Development Committee chairperson Ann-Maree Greaney said Ephemera had an impressive history spanning 20 years.
"The first Strand Ephemera was held back in 2001 and has grown into a major national event that not only attracts incredible artwork to our city, but also inspires both locals and visitors to enjoy the artwork along our award-winning waterfront," Cr Greaney said.
"Ephemera is a unique art installation that has only grown in strength during the past 20 years, and I'm excited to see just what's in store from artists like Georgina this July."
Ephemera runs from 17 to 25 July this year at The Strand.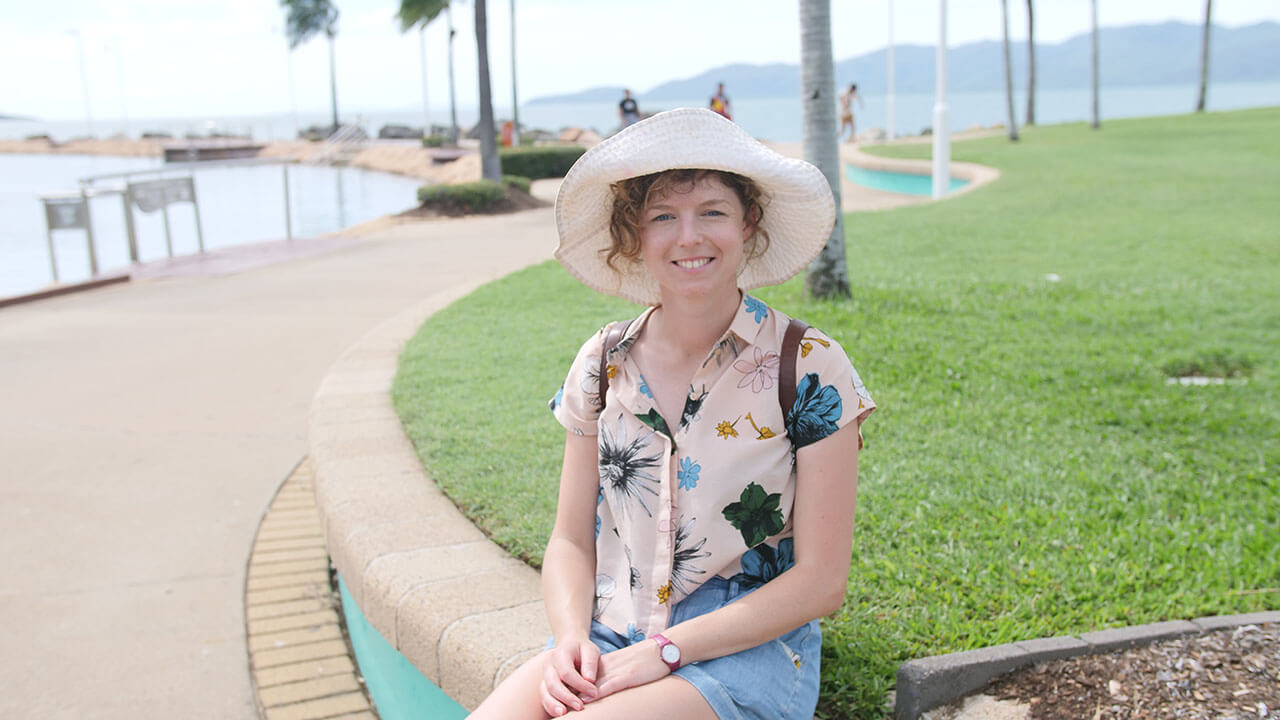 Artist Georgina Humphries will exhibit at Ephemera 2021