Townsville schools come together for National Tree Day
Date published: 21 July 2021
Students from across Townsville are playing their part in Australia's largest community tree planting event with today's National Tree Day event at Riverway.
Hosted by Townsville City Council, the day included a ceremony thanking schools for their participation, as well as meet-and-greets by local wildlife warriors.
Community Health, Safety and Environmental Sustainability Committee chairperson Maurie Soars said Council was proud to be an annual supporter of National Tree Day.
"Each year, Council hosts a school event and a community tree planting event as part of National Tree Day," Cr Soars said.
"This year, we have welcomed schools across Townsville to our school event at Riverway, where we presented certificates to schools to recognise their efforts in supporting National Tree Day.
"Students had the chance to meet Ranger Dan, who had a few animals to show the kids to help illustrate the importance of maintaining animals' natural habitats across Townsville."
Cr Soars said the community planting event would be held early next month.
"We will be out planting trees from 8:30am to 10am on Sunday, August 8 at the Ross River Dam Borrow Pits," he said.
"This is a great morning out for locals who want to contribute to our local wildlife and habitats. It's a lasting contribution, and one that you can visit year after year to see how big your tree grows."
For more information about National Tree Day in Townsville, head to National Tree Day 2021.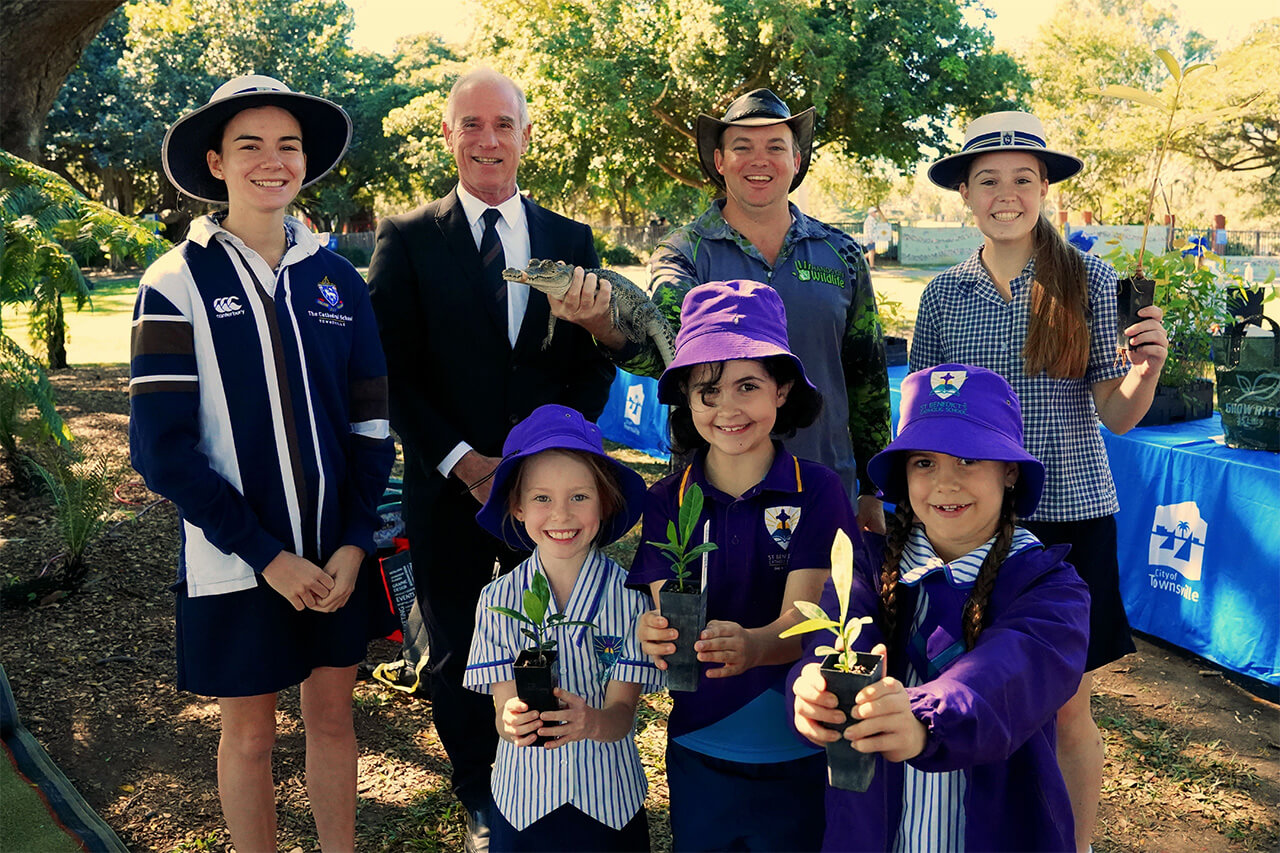 ---