Townsville Seniors Award winner shares her story
Date published: 9 September 2021
In late October last year, Patricia Carr was awarded a Townsville Seniors Award. Just weeks earlier, she started radiation for a brain tumour that threatened to rob her of the skill that she was nominated for.
Patricia has been dancing in Townsville for decades. Over the years, she has gone from The Ann Roberts School of Dance and out into the community, performing tap routines at aged care homes across the city.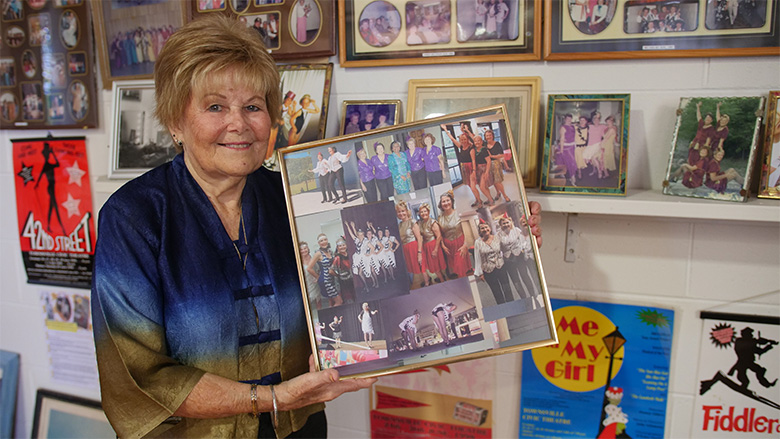 "I first started going to Ann Roberts Tap Class when I was five … my mum died when I was only nine, and Dad couldn't get me to dance classes anymore. I was 45 when I went back to the adult tap class at Ann Roberts," she says.
"We started a group. We called ourselves the D'Esley Dancers, named after our teacher D'Esley Smith. Over the years, we whittled down to just three of us and at the moment, we go to two of the homes, but we have been to most of the homes around town.
"The residents love it. They don't care what we do. They don't care if we make all of the mistakes in the world. They don't care as long as we have sequins and flowers and feathers.
"Sometimes it's a bit sad. Some of the people can't come into the recreation room, so we would go into their rooms and if they were blind, we'd let them feel the feathers or the sequins and take our hats off so they could hold them. It's very satisfying.
"To see the look on their faces … they don't want us to go when it's time to go."
When COVID-19 hit last year and lockdown prevented the D'Esley Dancers from rehearsing, Patricia took a small break from dancing. When the time came to start back up again, something didn't seem right.
"I thought I was just out of practice. I was blaming my lack of balance on my cranky knee. I finally went to the doctor one night after practice and I had a brain tumour," Patricia says.
"A couple of weeks after, I ended up in hospital and they removed the tumour and dried up the bleed. I had radiation. That was 13 months ago, so I think I might be classed as a survivor at the moment.
"I had radiation in October, and Jenny Hill came in late October and gave me a nice framed certificate and a medal.
"[Councillor] Liam Mooney came out with Jenny, and he looked at a poster on the wall and said, 'I was in that show,' and I said, 'I was with you too, I did your makeup.' "
Patricia says it was "wonderful" to be recognised with the prestigious award.
"I was chuffed with it. I thought it was great," she says.
"The two ladies who nominated me are my friends. We dance together and go to the homes and dance for them. I felt that they deserved to be Senior of the Year as well, because they do the same things that I do."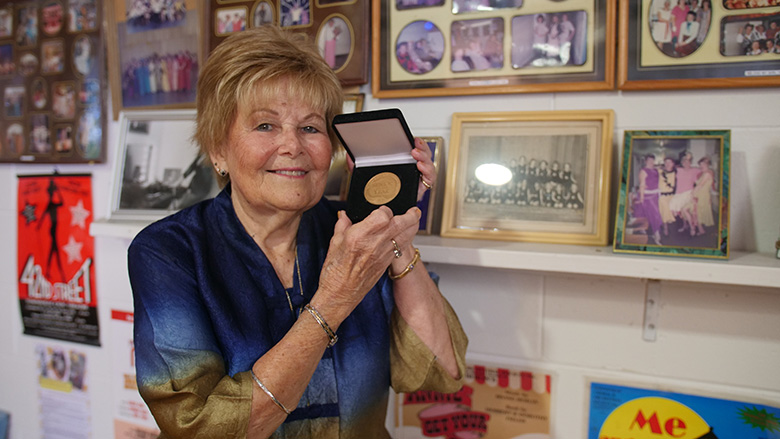 Community and Cultural Development Committee chairperson Ann-Maree Greaney says there are seniors right across Townsville who go above and beyond to make the city a better place to live.
"Volunteers are so important to our community, whether they're bringing joy to others through dance like Pat or contributing in other ways to help make our neighbourhoods more vibrant," Cr Greaney says.
"If you know someone over the age of 65 who volunteers in Townsville and would be deserving of recognition, don't waste any time in nominating them for this year's Seniors Awards.
"Nominating is easy, just head to Council's website and fill out the form."
Nominations for the 2021 Seniors Awards close on Thursday 16 September 2021.
Winners will be announced on Thursday 21 October 2021 at the Seniors Luncheon. Tickets are on sale now.
The Seniors Lifestyle Expo is at Townsville Stadium on 19 October 2021. For more information about nominating, visit Senior Awards.