Townsville Development Incentives Package 2019-21
Townsville's Central Business District is the primary services and commercial hub for North Queensland, contributing more than $1 billion annually to the region's economy.
The Townsville Development Incentives Package 2019-21 has been created in order to generate investment and create employment opportunities for the city. Council is committing $2.65 million to provide opportunities for businesses, community groups, innovators and entrepreneurs for new projects and ideas that encourage visitation to the city and ignite the City heart.
Where are the incentives available?
The package is available within the Townsville City Core and City Fringe areas, as shown on the map below.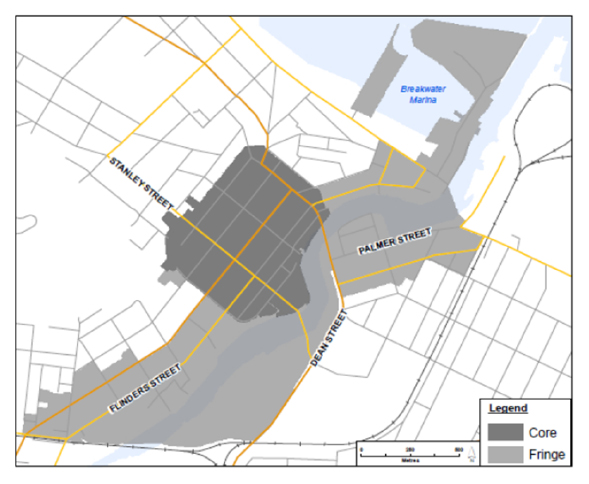 Map 1: City Core and City Fringe areas
What incentives are on offer?
To find out more information and apply, please click on the packages below.
Component

Details of Incentive

Benefit available per project

Waiver of Council charges for eligible projects that promote high-value development in the City Core and City Fringe areas.

Fee waivers of eligible

Council charges up to $500,000 per project.

Rental subsidies for eligible businesses opening in the City area where creating significant new jobs and filling vacant space.

Grants funding to cover 50% of the rental costs incurred for the first six months of tenancy, up to a maximum value of $125,000 per project.

Grants to support a wide variety of projects and events which improve the attractiveness, vibrancy or safety of the city centre, including performances, building repairs or artistic installations.

Grant funding of 50% of eligible project costs up to $30,000 per project.

Funding for 2020/2021 has now been exhausted.
For further information, please contact Council on 13 48 10 or email: developmentassessment@townsville.qld.gov.au referencing the Development Incentives Package.
All enquires will be allocated a Project Advocate as the central point of contact to provide advice about all Council requirements.