Mobility in Townsville
Townsville City Council is committed to providing infrastructure that is accessible by all.
To gather feedback on existing infrastructure, Townsville City Council, in partnership with Spinal Life Australia, completed a Navability project in August 2019.
With modern mapping technology, we can provide an accessibility rating system for our town. Our mobility maps show the effort required to navigate the route. The effort maps are relevant to the elderly, frail and walkers, as well as users of wheelchairs, strollers and mobility scooters.
Help us decide which areas should be included in future stages of Mobility Mapping on Have Your Say Townsville.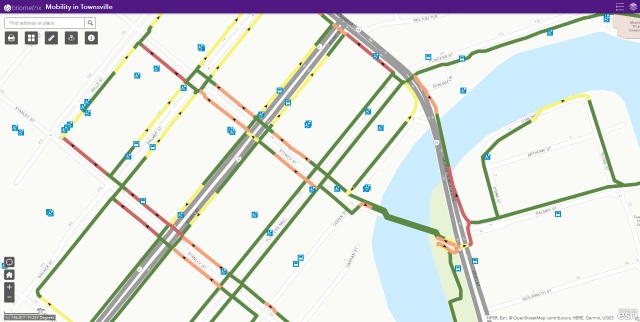 How
Wheelchairs were turned into mapping tools with devices to track routes of individuals participating in the project. Artificial intelligence is used to collect and analyse data.
Who
Townsville City Council and Spinal Life Australia engaged local wheelchair pilots with both manual and powered chairs to participate in the project.
Where
The wheelchair pilots navigated the CBD and surrounding key landmarks for the first stage of the project and will continue to map further parts of the city.