Rate & Utilities
Residential property owners receive their Rate & Utilities Notice twice a year, in February and August. The Notice includes both general rates and utilities charges (water, sewerage and rubbish collection).
The Notice issued in February covers half yearly rates and charges for 1 January to 30 June and the Notice issued in August covers half yearly rates and charges for 1 July to 31 December.
Council offers a prompt payment discount to the General Rate, and the Nelly Bay Harbour Development Special Rates, upon full payment of all rates and charges, including arrears, by the discount date shown on the Notice.
For more information on your Rate & Utilities Notice phone 13 48 10 or email us at enquiries@townsville.qld.gov.au.
Council rates and charges information
Everything you need to know about rates and charges, including change of postal address.
Council approved the 2022/23 Budget and Operational Plan on Tuesday 21 June 2022.
Utilities
Water Opt-in
The 2022 Water Opt-in period 1 - 28 August 2022
Did you know that you can choose how you're billed for your water? During the Water Opt-in period, you can decide which water plan works best for your household.
All units part of a Body Corporate need to be on the same plan, please contact the Body Corporate for details.
Water Billing Options
There are two water billing options to choose from: the Standard plan and the Water Watchers Plan.
Standard Plan (fixed allocation)

Water Watchers Plan (two-part tariff)

You will be allocated 772kL of water for $899 per year. This is split in two equal parts and charges over two rate notices each financial year. This is $449.50 for six months. If you use more than the allocated 772kL, you will be charged $3.44 per kilolitre as an excess water charge.

You will be charged a service connection fee of $411 per year. This is split into two equal parts and over two rate notices. This is $205.50 for six months.

Your actual water use on the Water Watchers Plan is billed at a lower rate - $1.65 for every kilolitre of water you use.
Which plan should I be on?
If your water use is low (under 297 kilolitres), you will benefit from being on the Water Watchers Plan. Are you a water watcher or waster? Regularly checking your water meter will help you work out how much water your household uses.
Check Your Water Meter Day is held on the 14th day of every month. Keep an eye on your water use by using our simple tips for saving water at home.
How do I change my water plan?
You can change your water billing plan online or visit our Customer Service Centre at 103 Walker Street, Townsville City during the annual opt-in period.
Remember, you will need a copy of your last rates notice in order for us to help you with changing your water billing option.
Exceptions to the water opt-in period
If you purchase a new property outside of the Water Opt-in period, you will have four weeks from the date of receipt of invitation to change to submit your request to change water billing options. Any change will be effective from the first meter read after the date of transfer.
New residential purchases can opt-in here.
Note: The charge for a vacant land service is also $411 per year.
For more information see our Common Water Questions page.
Trade Waste Charges
Trade waste customers are levied trade waste charges in the twice-yearly rates notice.
For more information, see the Trade Waste Charges Factsheet. (PDF, 721.3 KB)
Concessions
Other Concessions
In accordance with the Local Government Regulation 2012, Concessions may apply for general rates, water and sewerage charges to certain organisations as set out in the council's Charitable and Community Organisation General Rates and Utility Charges Policy and Concessions Schedule.
General Rates & Utilities Charges Concession Application Form (PDF, 31.7 KB)
Details of application requirements can be obtained by phoning the Customer Service Centre on 13 48 10.
Recovery Services
Collection House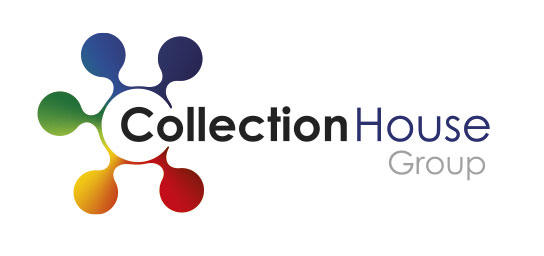 Townsville City Council has partnered with Collection House as a reliable third party debt collection agency.
Collection House's core business is providing debt collection, receivables management and legal services. They are a public company listed on the Australian Securities Exchange. Collection House focuses on maintaining the highest ethical standards and a strong culture of compliance.
If you have been contacted by Collection House please coordinate your recovery directly with them.
For any further enquiries contact Council on 13 48 10.