Light up Townsville
Light up a Council asset
Townsville City Council has a number of assets that we can 'light up' to promote a major festival, event, community awareness campaign or holiday. These include:
Townsville Sign
Wharton Reef Lighthouse
Victoria Bridge
George Roberts Bridge
Old Magistrates Court House
Flinders Square
Little Fletcher Bridge
Central Park Boardwalk.
Light Up application process
Applications can be made up to twelve months in advance and are processed in the order in which they are received and are assessed against the eligibility requirements and criteria.
The Lighting of Council assets are reserved for significant local, state or national events or awareness campaigns that:
have a Townsville-wide audience;
benefit all Townsville residents; or
attract 2,000 participants; or
are a national event represented in multiple states.
Read a full list of Council's Terms and Conditions.
If Light Up Townsville criteria are met, visit our online application to place a request.
Light Up calendar
See below for a list of current and upcoming events celebrated with Light Up Townsville.
| Date | Event | Colour(s) |
| --- | --- | --- |
| 3 March | | Green, Teal and Orange |
| 8 March | | Purple |
| 9-14 March | | Purple |
| 17 March | Saint Patrick's Day | Green |
| 19 March | | Orange |
| 21 March | | Orange, Purple, Green, White, Blue, Yellow, and Pink |
| 22-25 March | | Yellow |
| 27 March | | Lights off from 8:30-9:30pm |
| 26-28 March | | Purple |
Disclaimer: Please note that light up colours may change without notice at Council's discretion.
Additional calendar information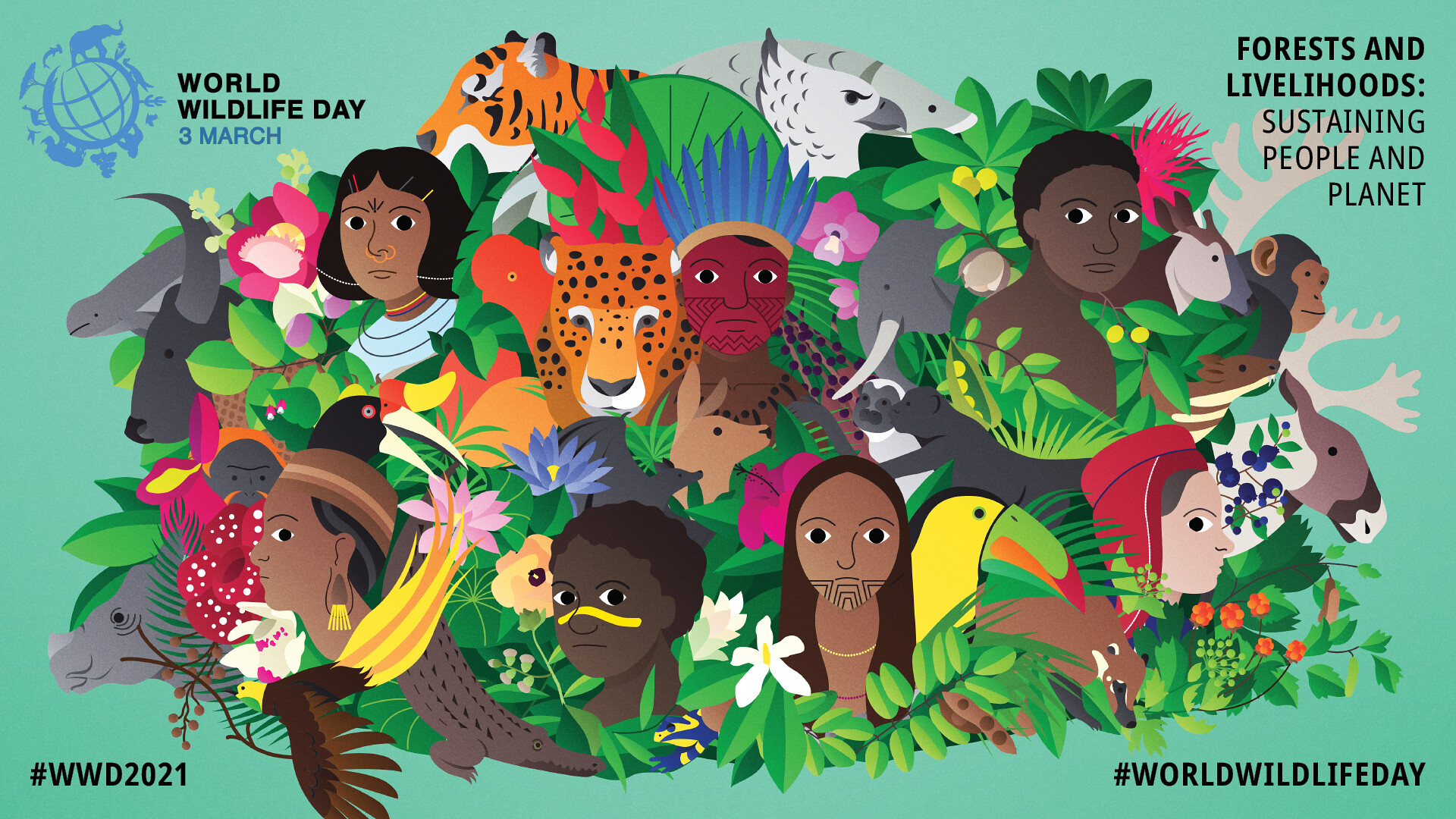 On 3 March 2021, Council will light up green, teal, and orange in support of World Wildlife Day.
World Wildlife Day will be celebrated in 2021 under the theme "Forests and Livelihoods: Sustaining People and Planet", as a way to highlight the central role of forests, forest species and ecosystems services in sustaining the livelihoods of hundreds of millions of people globally, and particularly of Indigenous and local communities with historic ties to forested and forest-adjacent areas.
Visit World Wildlife Day for more information.
Light Up the venue
Queensland Country Bank Stadium is accepting applications to light up the venue in support of community causes. Applications can be made on the Queensland Country Bank Stadium website.