Light up Townsville
Light up a Council asset
Townsville City Council has a number of asset lights that can be illuminated to promote a major festival, event, community awareness campaign or holiday. These include:
Townsville Sign
Wharton Reef Lighthouse
Victoria Bridge
George Roberts Bridge
Old Magistrates Court House
Flinders Square
Little Fletcher Bridge
Central Park Boardwalk.
If Light Up Townsville criteria are met, visit our online application to place a request.
See below for a list of current and upcoming events celebrated with Light Up Townsville.
| Date | Event | Colour(s) |
| --- | --- | --- |
| 1-7 May | | Red |
| 9 May | Mother's Day | Pink and White |
| 10-16 May | | Purple |
| 17, 18, 20 May | | Yellow |
| 19 May | | Purple |
| 21-23 May | | Red |
| 24-29 May | | Green and Blue |
| 21-23 & 30 May | | Red |
Disclaimer: Please note that light up colours may change without notice at Council's discretion.
Additional calendar information
17, 18 and 20 May, Townsville City Council will be lighting up yellow to raise awareness about road safety.
Every year, approximately 1200 people are killed and another 44,000* are seriously injured on Australian roads. Traffic injury is the biggest killer of Australian children under 15 and the second-biggest killer of all Australians aged between 15 and 24. These numbers are growing every year but are preventable if we choose to Drive So Others Survive!
National Road Safety Week is an annual initiative from the Safer Australian Roads and Highways (SARAH) Group, partnering road safety organisations and Government. The week highlights the impact of road trauma and ways to reduce it.
For additional information and resources, please visit roadsafetyweek.com.au.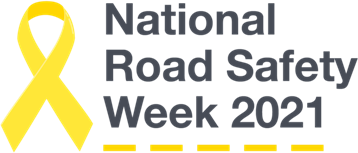 Light Up application process
Applications can be made up to twelve months in advance. Applications are processed in the order in which they are received and are assessed against the eligibility requirements and criteria.
The Lighting of Council assets are reserved for significant local, state or national events or awareness campaigns that:
have a Townsville-wide audience;
benefit all Townsville residents; or
attract 2,000 participants; or
are a national event represented in multiple states.
Read a full list of Council's Terms and Conditions.
Light Up the venue
Queensland Country Bank Stadium is accepting applications to light up the venue in support of community causes. Applications can be made on the Queensland Country Bank Stadium website.