Bushland Beach Drain Naturalisation
| | |
| --- | --- |
| Investment | $180,000 |
| Goal | 4. A sustainable destination that embraces and participates in the arts, sports and events and recreational activities. |
| Strategic Purpose | To demonstrate how stormwater treatment assets can create attractive, functional, and enduring environments for our community whilst providing water quality benefits that improve outcomes for the Bohle River and Halifax Bay. |
| Status | Underway |
Project Overview
Townsville City Council was successful in receiving funding from the Queensland Government as part of the Cleaner Wastewater Initiative project under the Queensland Reef Water Quality Program.
The project will produce detailed design packages for two shovel-ready stormwater improvement projects that focus on offsetting pollution from the Condon Wastewater treatment plant in the Bohle catchment.
The Bushland Beach Channel Naturalisation project will leverage this funding to help address community concerns over the drain adjacent to Peggy Banfield Park in Bushland Beach and give residents the opportunity to inform its future design through a co-design approach.
Project Background
The Bohle Catchment Water Quality Offsets project is testing the feasibility of adopting an offsets approach to manage wastewater nutrient pollution via stormwater treatment assets.
Stage 1 of the project (now complete) saw the development of a roadmap including the identification of suitable sites, and project types to offset Condon Wastewater treatment plant discharge with stormwater interventions in the Bohle catchment.
Stage 2 will see the development of detailed design packages for two discreet projects – the Mill Drive Passively Watered Street Trees project and the Bushland Beach Channel Naturalisation project (an exemplar of a dry tropics drain restoration).
Stage 3 will include construction of the Mill Drive Passively Watered Street Trees project.
Construction of the Bushland Beach Channel Naturalisation project will be considered by Council in the future.
Project Milestones
Site Investigations
12 November 2021
Survey, geotechnical, contaminated land assessment and flooding assessments.
Community Consultation
Phase 1 – Listening
13 November 2021
Includes a drop-in event to explain why the project is happening, the process and timeline, funding arrangements, to listen to residents' concerns and learn from local knowledge. This will run simultaneously with an online process through the Have Your Say Townsville portal.
Phase 2 – What We Heard
27 November 2021
Includes an on-site drop-in event to show the community input received, show the proposed design, demonstrate how the community input has influenced the design, clarify competing preferences and how they were resolved, clarify the program and next steps, and provide opportunity for comment.
Detailed Design
6 December 2021
Civil and landscaping, specifications, cost estimate, design report.
Permits and Maintenance Plans
31 January 2022
Development Permits and Asset maintenance and checklist.
Project Timeframe
The detailed design package is expected to be completed by 31 January 2022.
Have Your Say
To have your say on this project, please visit Have Your Say Townsville.
---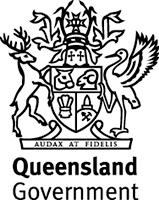 Proudly funded by the Queensland Government in association with Townsville City Council.