East End Boardwalk
| | |
| --- | --- |
| Investment | $6.2 million |
| Goal | 4. A sustainable destination that embraces and participates in the arts, sports and events and recreational activities. |
| Strategic Purpose | Deliver a waterfront connection from East End carpark extending east along the Ross Creek edge though to Reef HQ aquarium site. |
| Status | Underway |
Flinders Street East – Carpark Closure
Construction of the new East End Boardwalk has commenced and requires the closure of the Flinders Street East carpark from Monday 29 August 2022.
Alternate paid parking is available at Wilson Parking across from the Museum of Tropical Queensland, 10 The Strand.
Project Overview
The revitalisation of the CBD's popular East End is set to continue with Townsville City Council awarding a tender to design and construct the next stage of city boardwalks to Wagners CFT Manufacturing Pty Ltd as part of the Townsville Waterfront Priority Development Area.
The project will deliver a 5m wide, 280m long boardwalk along Ross Creek from the Flinders Street East carpark to the ReefHQ Aquarium which is currently undergoing redevelopment. It is jointly funded by the Queensland Government and Townsville City Council.
This project is part of multiple stages of boardwalks proposed in the area that will not only link the Flinders Street and Palmer Street dining and entertainment precincts, but also provide improved connection between the Queensland Country Bank Stadium Precinct and The Strand.
Future stages in this area will include:
an active transport bridge between Flinders Street and Tomlins Street for pedestrians, cyclists, scooters, etc.
boardwalk and public realm upgrade along Tomlins Street connecting back to George Roberts Bridge.
Works for the project have commenced in August 2022 with the removal of previous decking and roping points, whilst maintaining elements of heritage value. Roping points will be incorporated back into the project, timber planks reused across various Council projects and other materials recycled wherever possible. The composite fibre infrastructure beams and light poles used in this project offer high strength, low weight, and longevity as they are not prone to corrosion, rot, or shrinkage unlike other materials more traditionally used by the construction industry. The boardwalk is expected to be completed in March 2023, weather and conditions permitting.
---
Works Notifications
Media Releases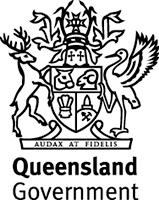 Proudly funded by the Queensland Government's Works for Queensland program in association with Townsville City Council.