Reef Assist – Business Activation and Environmental Restoration
| | |
| --- | --- |
| Investment | $2 million |
| Goal | 4. A sustainable destination that embraces and participates in the arts, sports and events and recreational activities. |
| Strategic Purpose | To conduct environmental restoration works through the Queensland Government's Reef Assist Program, providing jobs and upskilling, with a particular focus on youth, First Nations peoples and other residents who have become unemployed because of the COVID-19 pandemic. |
| Status | Underway |
Council successfully secured $2M in project funding to conduct environmental restoration works through the Queensland Government's Reef Assist Program 2020. The Reef Assist Program 2020 provides jobs and upskilling, with a particular focus on youth, First Nations peoples and other residents who have become unemployed because of the COVID-19 pandemic.
The Reef Assist – Business Activation and Environmental Restoration project is proudly funded by the Queensland Government and delivered in partnership with Council. The project works with five local businesses to provide restoration works to the following catchment zones:
Bluewater Creek and Bluewater Park,
Ross River,
Paluma, Crystal Creek and Mount Halifax,
Magnetic Island
Townsville's wider coastal areas.
The Environmental Restoration projects have been underway since February 2021 and are expected to take ten months to complete, weather and conditions permitting.
Works will involve healing and strengthening key river, creek, and coastal ecosystems through:
Removing and utilising weeds for building restorative humification works (weeds to soils)
Trialling innovative approaches for landscape restoration
Building and applying probiotic formulations to enhance micro/macro biology in key areas
Enhancing and creating soils
Seed collection, grow-out and planting of native vegetation
Completing minor site erosion stabilisation
Investigating and creating opportunities for light ecotourism infrastructure.
Works will be conducted by small teams that will undertake environmental restoration, erosion remediation, landscaping enhancements and associated maintenance works to the riverbanks and sections of coastal waterways impacted/damaged especially after the 2019 Monsoonal Weather event.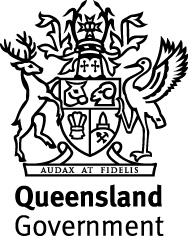 Proudly funded by the Queensland Government's Reef Assist Program.