Works for Queensland (W4Q)
As part of the 2016-17 Works for Queensland (W4Q) program, Townsville City Council was awarded $21.8 million to deliver 51 projects by 30 November 2017.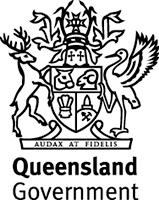 The list of projects was formulated with input from all areas of council and councillors, who nominated projects that were ready to go and of immediate benefit to the community.
The 51 projects, to be rolled out in 88 locations across the city, include upgrades to parks and streetscapes, pathway and walking track upgrades, road improvements, shade structure and security lighting installations.
this is a queensland government initiative
W4Q Projects
Parks, recreational facilities & sporting grounds
Project
Description
Kalynda Chase Dog Park
Development of a dog park at Bohle Plains including fencing, softscapes, irrigation, shade and park furniture.
Edison Park upgrade
Upgrade of recreational park includes the establishment of new pathways, shelters, dog off-leash area, footbridges, irrigation and softscapes.
Alligator Creek Multi-Purpose Sporting Hub
Construction of an enclosed multi-purpose sporting facility over the existing basketball court will include a 3.6 metre high enclosure, line marking for multi sports, re-surfacing and lighting.
Castle Hill Cudtheringa Track upgrade
Upgrades to improve track walkability, legibility, safety and erosion control. Works will include engineer assessments of current walkways and structures; track widening and hardening works; the repair of existing and the installation of new steps, rock pave landings, drains, handrails, seats and lookout areas.
Castle Hill Goat Track upgrade
Upgrades to improve track walkability, legibility, safety and erosion control. Works will include engineer assessments of current walkways and structures; track widening and hardening works; repair of existing and installation of new steps, rock pave landings, drains and seats.
Wulguru Soccer Club
Construction of on-road parking adjacent to club on Marconi Street, Wulguru. Works include kerb and channel, dish drain, new pavement, asphalt surfacing, line marking and parking signage.
Joe Kirwan Park
Surfacing and sealing of existing car park. Works may include new pavement material and concrete haunch surrounding the car park area.
Riverway Street Art Wall
Construction of a street art wall to enhance the facility's social, cultural, recreational and economic vitality while mitigating acts of graffiti.
Strand Waterpark Stage 2
Stage 2 of the water park includes infrastructure and associated landscaping elements for enhancement of community use.
Download the latest Project Update (PDF, 186.9 KB)
Rosewood Park sun shelters
Installation of metal shelters over new playground at Rosewood Park, Kelso.
Murray Sporting Complex sign
Installation of large "Welcome to Murray Sporting Complex" sign with landscaping near the roundabout on Stuart Drive.
Jabiru Park upgrade
Upgrades to Jabiru Park in Condon including beautification, safety fences near playground and upgrades to existing toilet block.
Olympic Soccer Club upgrade
Upgrades to Olympic Soccer Club in Aitkenvale include construction of a safety fence and top dress of the playing fields.
Pace Park top dress
Top dress sporting oval at Pace Park, Rollingstone Community Centre.
Riverway Lagoons shade structures
Construction of shade structures to sit above Riverway Lagoons to improve usability and to help minimise evaporation of water in the lagoons.
Mount View Park dog-off leash area
Installation of a dog off-leash area within Mount View Park.
Mindham Park dog off-leash area
Installation of signage and supporting infrastructure to develop an unfenced leash-free area within the drain.
Shade structures over Townsville parks
1. Victoria Park (South Townsville)
2. Cranbrook Park
3. Wulguru Park
4. Roslyn Park (Annandale)
5. Curralea Lakes Park (Currajong)
6. Warrina Park (Currajong)
7. Reid Park Playground (Railway Estate)
8. Murray Dog Park
9. Horseshoe Bay Park
Lake Paluma refurbishment
Refurbishment of Lake Paluma including camp ground and day use area facilities, interpretive signage, renewable power supply upgrade.
Footpaths, walkways, accessibility & lighting
Project
Description
City Street Trees project
This project will compliment the existing CBD Utilities project and Footpath Treatment Upgrade projects, while increasing the street appeal of our CBD. It also promotes a healthy lifestyle by providing a more comfortable experience through our city streets for pedestrian movement, as well as passive surveillance which will benefit CBD traders.
Palmer Street Footpath Upgrade
Upgrade to footpath, street facade and gardens on both sides of Palmer Street from Dean Street to Plume Street. Works will be conducted in two stages, the first stage commencing in October until the end of November and the second stage scheduled for early 2018.
Wulguru walkway/ footpath
The construction of a footpath from the end of the existing footpath at Kepler Street to Stuart Drive, on the north side of the road. Includes upgrades to several bus shelters.
Ring road bike pathway
Construction of a shared path (2.5m wide, approx. 500-700m long) through the park reserve from the Ring Road back to St Anthony's School.
Nelly Bay walkway
Three-metre wide shared path from X-Base to Yates Street, Nelly Bay.
Download the Nelly Bay Pathway concept plan (PDF, 1.8 MB)
Download the Nelly Bay Pathway overall layout plan (PDF, 18.7 MB)
Download the latest project update (PDF, 355.0 KB)
Ross River Dam access stairs
Reinstatement of access stairs to crest of Ross River Dam to provide alternative public access.
Black Weir pathway lighting
Installation of pathway lighting along the river pathway which links the Riverview Tavern to Vickers Bridge path. Lighting and security cameras included in the cost of the project.
Hyde Park footpaths
Connect existing footpaths on Bayswater Road and Bayswater Terrace with a 1.5m wide concrete path from Illuka Street to Hugh Street. Includes two pedestrian refuges and three bus stops.
Hermit Park footpaths
Connect existing footpaths on Armstrong Street focusing on Ahearne Street through to the intersection of Marks Street. Approximately 70m long and 1.5m wide.
Pathway network
Improve the condition of footpath/pathway infrastructure. Includes construction of new concrete footpaths, kerb ramps, signage and blister islands at a number of sites.

1. Warburton Street, North Ward
2. Balsam Street, Bushland Beach
3. Park Lane, Hyde Park
4. Meenan Street, Garbutt
5. Gollogly Lane, Condon
6. Anne/Patrick Streets, Aitkenvale
West end walkway
Construction of a 450m long footpath on Mary Street.
Cranbrook walkway
Construction of a 325m long, 1.5m wide concrete footpath from Lumeah Street to Nathan Street.
Bluewater Park footbridge
Installation of a footbridge (including fence, ramp and handrails) over existing water supply pipe to improve safe access for students travelling to Bluewater State School.
Lighting banners
Installation of brackets on light poles to support advertising banners along Riverway Park. Investigations required into sustainability of foundations to withstand wind loads and impacts on lighting and CCTV.
Balgal Beach flood lighting
Installation of two flood lights at the Fisherman's Landing kids' playground. Includes electrical service connection to the switchboard and underground power cabling to the playground area.
CBD LED lighting
The LED lighting project will create a legacy of lower power costs along South Townsville's busy Palmer Street and also support the city's image during the Commonwealth Games.
Footpath maintenance
New minor infrastructure works and maintenance to improve pathway conditions. Includes the installation of deflection rails, kerb ramps, post barriers, signage and pavement marking at a number of identified sites on roads in Kirwan, Heatley, Aitkenvale, Annandale and Currajong.
Water & waste
| Project | Description |
| --- | --- |
| The Lakes rubbish bins | Installation of three refuse bins including stands at the Lakes in Currajong. |
| Annandale pump station | Installation of further landscaping and screen at the recently constructed pump station at the intersection of Yolanda & University Drive. Works include additional garden bends, planting, mulching and irrigation. |
| Riverway irrigation | Renewal of Riverway Precinct's irrigation control system. Includes replacement of six existing and separately located irrigation controller and UHF radio assemblies with one single master controller and old multi-core field control cabling using digital decoder/encoder equipment and control valves. |
| Open spaces irrigation | Renewal of aging stand-alone irrigation controller sites at an estimated 25 prioritised open spaces sites within the Townsville area. Includes new digital Irrinet Network SCADA (supervisory control & data acquisition), controllers and equipment, enabling remote control and irrigation water management. |
| Smart Water Meters | Trial of Smart Water Meters in five suburbs - Burdell, Kirwan, Wulguru, Gulliver, Currajong - with 300 devices for each trial suburb. Budget includes purchase of devices and establishment of data management system and customer/utility portals. |
| Hervey Range Transfer Station upgrade | Installation of a mechanical compaction system to enhance the community asset and future proof the facility against expected population growth. Construction will create jobs throughout installation as well as for ongoing maintenance. |
| Stuart Waste Facility upgrade | The first phase of this upgrade will be the installation of an additional weighbridge including a service point. The second phase will facilitate the upgrade of existing transaction control mechanisms (e.g. traffic lights, boom gates) as well as renewing the civil infrastructure associated with the weighbridge. The upgrades will enhance the community asset while reducing queuing as the result of increased traffic. |
| Water saving initiatives | Installation of water-saving technology equipment into an estimated 20 prioritised open space locations within the Townsville area. Includes installation of soil moisture sensors and infra-red beam digital rain sensor technology. |
| Cranbrook Park irrigation | Installation of infrastructure to enable the irrigation of Cranbrook Park sports fields using supplementary non-potable ground water for irrigation. Includes ground water extraction bores, pumping, filtration, tank storage and SCADA control equipment located adjacent to the sports fields to keep this high-use facility in optimal condition throughout drought and water restrictions. |
Roads
Project
Description
Nathan Street Streetscaping
Upgrades to landscape along the section of Nathan Street between Charles Street and Dalrymple Road to improve the scenic vista.
Bluewater signage
Construction and installation of two signs (including landscaping) along the Bruce Highway nature strip. Signs will highlight the Bluewater area to motorists, consistent with existing northern suburb signage.
Banora Court reseal
Replace kerb and channel and asphalt overlay the whole of Banora Court, Mount Louisa.
Queens Road reseal
Asphalt overlay of existing road along Queens Road, Railway Estate. Road may also require some reconstruction. Approximate total area is 4500 square metres.
Wulguru roads
Construct road pavement of gravel section of Dommett Street and Normanby Street and construct drainage invert bend.
Mount Stuart Road Bridge
Replacement of bridge superstructure/bridge decking. The project is an essential part of council's infrastructure which allows access to the telecommunications facility, abseiling and viewing platforms located at the summit of Mount Stuart.
Roseneath unsealed roads upgrade

Upgrade the unsealed roads of Roseneath through realignment, paving and sealing roads in the road. The upgrade will formalise the council's road corridor and reduce dust issues in Roseneath.

Download the project fact sheet (PDF, 1.6 MB)