Works for Queensland (W4Q)
As part of the 2018/19 Works for Queensland (W4Q) program, Townsville City Council was awarded more than $23 million to deliver 99 projects by June 30 2019.
The list of projects was formulated with input from all areas of council and Councillors, who nominated projects that were ready to go and of immediate benefit to the community.
The projects, to be rolled out across the city, include upgrades to parks and streetscapes, pathway and walking track upgrades, road improvements, shade and security lighting installations.
W4Q Projects
Parks, recreational facilities & sporting grounds
Project
Description
Status
Murray Sporting Complex sign
Installation of "Welcome to Murray Sporting Complex" sign.
Pending
Charles Moroney Park upgrade
Go to project page
Commenced
Heatley Park upgrade
Go to project page
Commenced
Strand beach mats
Mats will be installed to enable wheelchair access during events and on weekends along The Strand foreshore.
Completed
Shade structures over Townsville parks
Installation of shade structures over playground areas to increase the appeal and use of open space recreational equipment.

1. Rupertswood Community Hall
2. Mount Margaret Park
3. Aintree Park
4. Rosewood Park
5. Willows Gardens
6. Warrina Park
7. Gill Park
8. Sherriff Park
9. Oonoonba Park
10. Cungulla Play Equipment
11. Kevin Schreiber Park
12. Mountview Park
13. Oakdale Heights Park
14. Santal Park
15. Turella Park
16. Klewarra Park
17. Peter Cosgrove Park
18. Stockton Park
19. Woodlands Park
20. Curinya Park
21. Damson Park
22. Shutehaven Park
23. Freshwater Park
24. Wheeler Park
Commenced
Exercise equipment and signage replacement
Installation of park exercise equipment to promote a healthy lifestyle.
1. Balgal Beach Esplanade
2. Bluewater Community Centre
3. Pallarenda
4. Charles Doyle Basketball Park
5. Marabou Park
6. Western Lions Park
7. Cranbrook Park
8. Warrina Park
9. Currajong Park
10. Cambridge Park
11. Kevin Shreiber Park
12. Corcoran Park
13. Cutheringa Park
14. Oonoonba Park
Commenced
Playground equipment upgrades
Installation of playground equipment in the following Townsville Parks.
1. Rous Park
2. Victoria Park
3. Pallarenda
4. Garbutt
5. Rosewood Park
6. Marabou Park
7. Camira Park
8. Hodel Park
9. Bicentennial Park
10. McKinnon Park
11. Oonoonba Park
12. Oak Valley Park
13. Queens Gardens
14. Toomulla Park
15. Deeragun Skate Park
Commenced
Footpaths, walkways, accessibility & lighting
Project
Description
Status
Street Trees Project
This project will compliment the existing CBD Utilities project and Footpath Treatment Upgrade Projects. Upgrades will promote a positive experience for pedestrian movements and CDB traders throughout the CBD.
Commenced
Complete enhancement of Nathan Street

Upgrade of landscaping treatments along Nathan Street between Dalrymple Road and Charles Street to improve the overall appearance of the major arterial road.

Commenced
Cape Pallarenda Road footpath
This project will see the continuation of a shared footpath along Cape Pallarenda Road.
Commenced
Burke Street footpath
The project will include construction of a concrete footpath extending from the existing footpath on Warburton Street.
Pending
Fortunia Lane footpath
The project will include construction of a concrete footpath from Fortunia Lane to the open drainage reserve which will connect the roadway with an existing pathway.
Pending
Church Street footpath
The project will include the construction of a concrete footpath along the west side of Church Street, West End.
Pending
Fairfield Waters footpath
The project will improve pedestrian access over the existing low level path, between Harkness Parade and Westbrook Drive.
Pending
Allambie Lane footpath
Construction of a footpath from the end of the existing path at the Children's Crossing (near Miles Avenue), travelling west to the Stella Street intersection.
Commenced
Riverway Drive footpath
Construction of a footbridge and an extension to the Baroona Trail on the lower bank of the Ross River.
Pending
Charles Street footpath
Construction of a footpath along the northern side of Charles Street. Starting from the end of the existing path fronting the Parkside Shopping Complex to Fulham Road intersection roundabout and along the southern side of Charles Street between Fitzroy Street intersection roundabout and the existing bus stop located outside of 172 Charles Street.
Pending
Park Street footpath
Construction of a footpath on Park Street (Pimlico east side of road).
Commenced
Lighting and security upgrades

Installation of light and security assets at:

Toomulla Beach Park
Aitkenvale Library and adjacent park area
Warrina Park
Hodel Street Park

Pending
Water & waste
Project
Description
Status
Rendle Street
Drainage improvements and flood issues
The project will include installation of two sided inlet pit and connecting pipework to reduce ponding.
Pending
Roads
Project
Description
Status

Louise Street reseal

The project will involve sealing four carparks on Louise Street and resealing existing pavement to improve parking to the off leash dog park in Cranbrook.
Commenced
Bridge replacement
Upgrade of roadway crossings to local waterways to maximise road infrastructure lifespan. The upgrades will occur at Satches Creek, Oak Valley and Elena Street, Magnetic Island.
Elena Street complete
Palmer Street stage 2
Continuations of works within Palmer Street including footpath upgrades, asphalt works, car parking and disability access improvements.
Completed
Rural Roads sealing
Road improvements, pavement upgrades and sealing works to:
The Esplanade, Toomulla
Hussey Road, Paluma
Volk Road, Mutarnee
Paluma Car Park, Paluma
Purono Parkway, Yabulu
Giesman Road, Black River
Commenced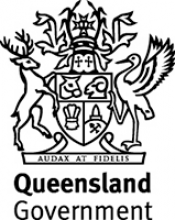 The Works for Queensland has been funded by the Queensland Government's Works for Queensland program.