North Queensland Ceramic Awards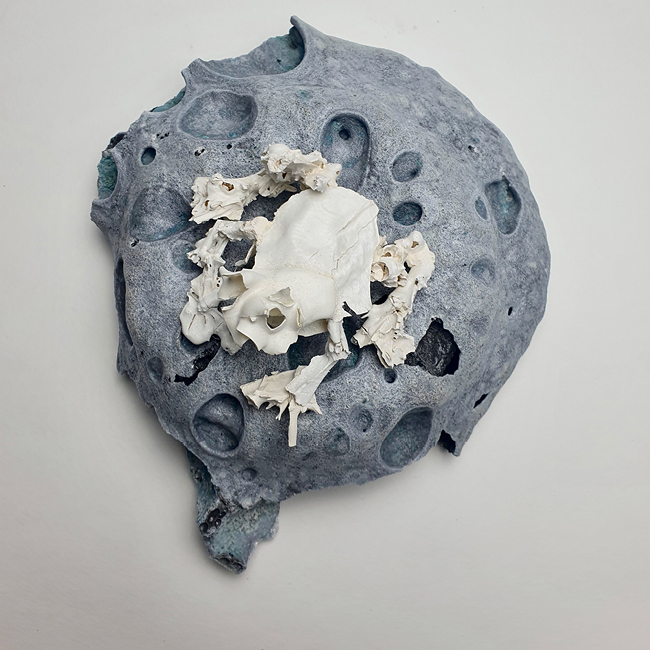 The biennial North Queensland Ceramic Awards has long aimed to increase public exposure to a high standard of pottery from around the nation. A showcase for both well-known and emerging artists, this competition displays the diversity of ceramic art currently being produced in Australia.
The City of Townsville Art Collection Award of $10,000 continues to provide both opportunities for artists to become a part of one of the nation's most significant ceramic collections, as well as ensuring the continued growth of this important subsection of the City of Townsville Art Collection.
Selected works will be on display at Perc Tucker Regional Gallery from 22 July to 25 September 2022 and will be eligible in various categories beyond the major City of Townsville Art Collection Award.
Image: Mahala Hill, Armoured Mist Frog, 2020
Bone china, porcelain, stoneware, volcanic glaze, 8 x 17 x 15 cm
Major acquisitive prize winner of the 2020 Biennial North Queensland Ceramic Awards. City of Townsville Art Collection
Entries open
Monday 1 November 2021
Entries close
5pm, Tuesday 19 April 2022
Exhibition dates
Friday 22 July - Sunday 25 September 2022
Perc Tucker Regional Gallery
---
Awards
City of Townsville Art Collection Award - $10,000 (Acquisitive)
Emu Sportswear Award - $1,000 (Acquisitive)
David & Phyllis (Leong) Rainford Award - $500 (Acquisitive)
Award in memory of Betty Jackson - $1,000 (Acquisitive)

---
---