Percival Portrait Painting Prize
Percival Portrait Painting Prize
Exhibition Dates: 27 April - 15 July 2018
The biennial Percival Portrait Painting Prize is North Queensland's own portrait competition and is held at Perc Tucker Regional Gallery.
Having begun in 2007, The Percivals is an open competition for artists. While showcasing the outstanding and innovative work currently being produced by Australian artists, the competition has also given many emerging artists an opportunity to engage with portraiture and share their expressions of themselves and those close to them. Across the years participating artists have presented varied styles and approaches to the contemporary portrait - from abstracted images and cool conceptualism to smooth realism and the energetic aura of thick, impasto oils executed with broad brush and palette knife.
Thanks to the generosity of Glencore and other sponsors over the years, the Prize has steadily grown in stature and prize monies, from $3,000 in 2007 to the current major acquisitive prize of $40,000.
More information on the 2018 Percival Portrait Painting Prize, along with an entry form will be made available closer to the date.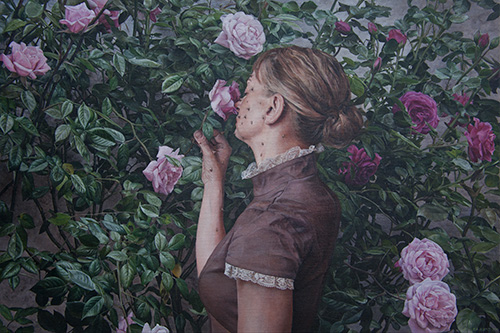 Image: Lisa Adams, Revelation, 2015, oil on canvas. Glencore Percival Portrait Painting Prize Winner 2016.
Previous exhibitions
For more history of the exhibition, click the links below to download fact sheets for each of the previous years: