Percival Portrait Painting Prize
Percival Portrait Painting Prize
Exhibition Dates: 27 April - 15 July 2018
The biennial Percival Portrait Painting Prize is North Queensland's own portrait competition.
Having begun in 2007, The Percivals is an open competition for artists. While showcasing the outstanding and innovative work currently being produced by Australian artists, the competition has also given many emerging artists an opportunity to engage with portraiture and share their expressions of themselves and those close to them.
Key Dates
Launch and winners announcement: 6.30pm for 7pm, Friday 27 April 2018
Judge's Floor Talk: 10.30am, Saturday 28 April 2018
Exhibition Dates: 27 April - 15 July 2018
Collection of Artworks: Tuesday 17 July 2018
Award Categories
Percival Portrait Painting Prize: $40,000 (acquisitive)
People's Choice Award: $1,000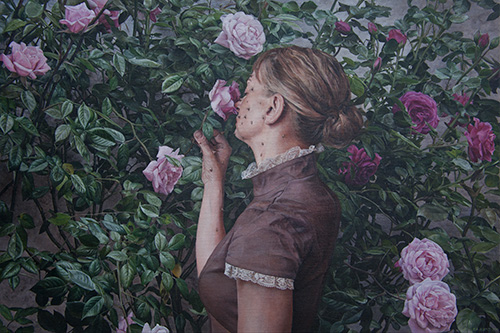 Image: Lisa Adams, Revelation, 2015, oil on canvas. Glencore Percival Portrait Painting Prize Winner 2016.
Previous exhibitions
For more history of the exhibition, click the links below to download fact sheets for each of the previous years: