Haughton Pipeline Project
| | |
| --- | --- |
| Investment | $225 million for Stage 1, $274 million for Stage 2 |
| Jobs | 1,000 for Stage 1, 300 for Stage 2 |
| Goal | 4. A sustainable destination that embraces and participates in the arts, sports and events and recreational activities. |
| Strategic Purpose | A water security initiative supporting the city's Ross River Dam water catchment by providing greater capacity to deliver raw water into the Dam to augment or "top up" water levels during periods of very low rainfall. |
| Status | Stage 1 complete, Stage 2 tender |
---
Townsville City Council began preliminary work on Stage 2 of the Haughton pipeline in 2020.
Design work for Stage 2 of the Haughton pipeline has identified an alignment for the Stage 2 pipeline. Cost estimates are ongoing for construction and installation of approximately 30km of 1.8metre pipeline, development of a new pump station and the new power supply options required to extend the existing Stage 1 pipeline from the Haughton River to the Burdekin River in the vicinity of Clare.
---
Project Overview
Final design, environmental approval and land tenure planning is currently being progressed on this major piece of infrastructure that will serve our community for 50 years. Detailed design work for Stage 2 of the Haughton pipeline has identified and is finalising an alignment to connect and extend the existing pipeline from the Haughton River to the Burdekin River near Clare.
Funded by Townsville City Council and the Queensland Government, the investment for Stage 2 is $274 million, with $195 million of this contributed by the Queensland Government. Stage 2 is a greenfield site, covering approximately 30km and is completely different to Stage 1, which was predominantly built within existing easements and land corridors.
Since the funding agreement between the Queensland Government and Council was signed, Council has undertaken significant work.
The Haughton Pipeline Project (HPP) is extending the Stage 1 water pipeline to source water from the Burdekin River to the Ross River Dam.
A Townsville City Council and Queensland Government funded water security initiative for Townsville, the pipeline will support the city's Ross River Dam water catchment. When complete, the water pipeline will provide greater capacity to provide raw water into the Ross River Dam to augment or "top up" water levels during periods of very low rainfall.
Works to date include:
The first two deliveries of pipe have been delivered to the Port of Townsville in September and November 2022.
The Project's revised EPBC submission was lodged with the Commonwealth on 28 October 2022.
Several major contracts have been let – design and engineering services, contract management services, and pipe suppliers.
Numerous professional service providers have been engaged to provide specialist services for probity, land valuation, cultural heritage, native title, contracts, quantity surveying, HV connections, and design review.
Agreements have been established with major material and equipment suppliers and local construction contractors to assist with logistics of supply, selection of materials, constructability in design, risk identification, and programming of delivery.
A Cultural Heritage Management Agreement was negotiated and signed with Bindal Traditional Owners. A biennial review is scheduled for December 2022.
Three land access licence agreements have been negotiated with landowners.
Bore drilling, ground survey and environmental survey work is complete.
Construction of stage 1 of the 36.5km, 1.8m-diameter pipeline is complete.
$100 million of the stage 1 project budget has been spent locally, with around 200 businesses involved and 1,000 people inducted to work onsite.
Stage 1.1 works to extend the pipeline a further 330 metres across the Haughton River are complete, and the installation of approximately a further 3.8km of pipeline to connect from the Haughton River crossing is close to completion.
Stage 1 of the pipeline was funded by the Queensland Government, which provided $225 million to Townsville City Council to improve water security in Townsville – including $10 million for water education programs.
The Queensland Government has contributed $225 million to improve water security in Townsville.
Consultation
As part of Council's commitment to maximising opportunities for local businesses to participate in the project, between November 2017 and May 2018, three community consultation sessions were held to engage local contractors, sub-contractors and suppliers.
Any queries relating to water access should be directed to Townsville Water directly via enquiries@townsville.qld.gov.au
Media Releases
---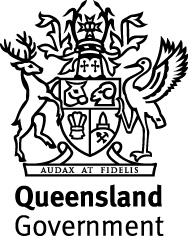 The Haughton Pipeline Stage 2 Project is being developed with the support of the Queensland Government in association with Townsville City Council.